Medliminal Moves Corporate Headquarters to Innovation Park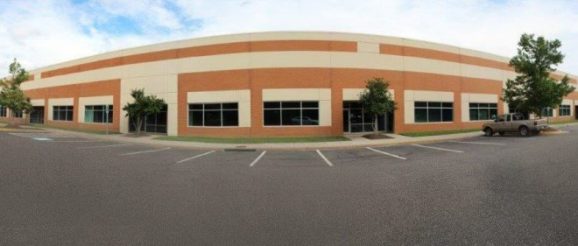 Medliminal, LLC, an innovative leader in medical cost containment and healthcare cost reduction, will move its corporate headquarters to Innovation Park in Prince William County.  The company intends to invest $2.4 million and will initially bring 10 employees, with plans to hire up to 70 more as it grows.
"We are excited to bring our growing enterprise to Innovation Park," said Jim Napoli, CEO, Medliminal.  "Moving to a premier location like Innovation Park in Prince William County provides the most advantageous setting for our corporate headquarters."  The company's new address is 9385 Innovation Drive, Manassas, Virginia 20110 – a 17,400 sq. ft. office space that will accommodate current and future needs.  The company presently has locations in California, Virginia and Washington, D.C.
Corey A. Stewart, Chairman, Prince William Board of County Supervisors, said: "It is great to welcome Medliminal into our growing healthcare industry sector – a key industry for driving employment.  We are committed to supporting the needs of our business community with top talent, enhanced collaboration and greater operational efficiencies, while providing employees a top-notch quality of life."
"We are delighted to welcome Medliminal to Innovation Park," said Jeanine Lawson, Brentsville District Supervisor, Prince William Board of County Supervisors.  "As an innovative company bringing 70 new highly-skilled jobs, with an average salary of $74,000, Medliminal is a valued corporate partner to our community."
"Innovation Park is a vibrant and diverse business community that is becoming increasingly recognized as a prestigious corporate operations and research hub, as it continues to attract high caliber enterprise from all industries," added Lawson.
The Prince William Board of County Supervisors approved an agreement between Medliminal and the Industrial Development Authority (IDA) of Prince William County and agreed to provide a $100,000 Economic Development Opportunity Fund (EDOF) grant as an incentive for the project.
According to Medliminal, the company has rebranded and restructured its management team, resulting in substantial growth and success over the past year and a half.  With CEO Jim Napoli's vision for the company, Medliminal has evolved into a healthcare industry leader and prides itself on saving clients millions of dollars through medical cost containment.
Medliminal has over 25 years of experience specializing in medical cost containment.  They offer their clients focused and innovative solutions and services through their advanced Robotic Process Automation (RPA) technology, known as H-CAT.  This technology, coupled with their trained medical staff, identifies non-compliant healthcare costs for all payers on a national level.
To learn more, visit medliminal.com.
By Prince William Living