Meet Enel, InnoCentive's Innovation and Sustainability Partner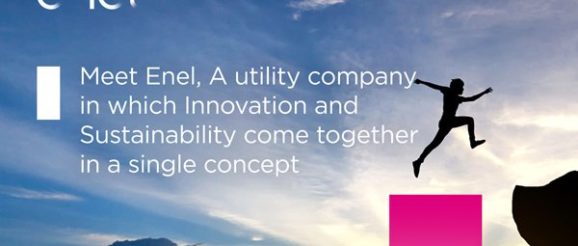 Back in May, InnoCentive officially announced a major partnership with Enel, a multinational leader and integrated player in the global power, gas and renewables markets. This partnership entails the creation of open innovation challenges and other initiatives to support Enel's pursuit of multiple UN Sustainable Development Goals (SDGs).
Enel's "Open Innovability" model is a perfect fit for InnoCentive's "Challenge-Driven Innovation" platform, both of which now work together to seek solutions to environmental and energy-related issues in countries across the world.
Interested in learning more about Enel? Meet the company behind some of InnoCentive's most innovative challenges.
A Global Energy Leader's Vision
Founded in 1962, Enel is a multinational energy company and one of the world's leading integrated electricity and gas operators. Enel works in over 30 countries across 5 continents, generating energy with a managed capacity of more than 86 GW, selling gas and distributing electricity across a network spanning approximately 2.2 million km.
With almost 71 million end users around the world, Enel has the biggest customer base among their European competitors, and is one of Europe's leading energy companies by installed capacity and reported EBITDA.
The Enel Group is made up of nearly 70,000 people from around the world whose brilliant work is based on values of Responsibility, Innovation, Trust and Proactivity, in few words: Open Power, a concept which aims to overcome some of the greatest challenges facing the world.
Their mission of Open Power involves:
Opening energy access to more people
Opening the world of energy to new technologies
Opening new ways for people to manage energy
Opening new partnerships
This has to be achieved through a new approach, which combines attention to sustainability with the best in innovation, called Innovability.
What is Innovability?
In this vision, innovation and sustainability melt in one single word. We cannot have sustainability without innovation, and innovation should be geared towards sustainability. Innovation must be cultural, rather than mere technological. That means to be opento ideas that come from both inside and outside the company and that goes far beyond improving efficiency. It is a process of co-creation, which unlocks new long-term sustainable value for the company and the stakeholders.
Enel has committed itself to providing a tangible contribution to the achievement of the 17 UN's Sustainable Development Goals (SDGs), with a specific targets on 4 SDGs:\
Support for quality education – SDG 4
Access to affordable and clean energy – SDG 7
The fight against climate change – SDG 13 
Sustainability is therefore the locomotive of innovation and an integral part of the Enel business in contributing to improving the world.
Enel's Open Innovability Challenges
InnoCentive has already launched about a dozen challenges in collaboration with Enel, many of which have already had solutions submitted to them and are now under evaluation. We will continue to be posting challenges that require the expertise of solvers from many fields including engineering, life sciences, physical sciences, chemistry, computer science/information technology and many others. To see which challenges are currently open for submissions, head on over to the Challenge Center.
Join InnoCentive's Solver Network
Not an InnoCentive solver? Want to work on a challenge submitted by Enel? It's easy to get started, and free to register. Join our network of over 400,000 professionals today.