Meet the Finalists for the Citrix Innovation Award for Partners!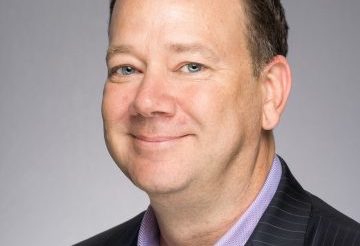 Innovation happens when companies go beyond the ordinary to transform the way people work and live. It requires incredible imagination, tenacious determination and the ability to reimagine IT to drive business growth.
The Citrix Innovation Award for Partners celebrates and recognizes exceptional partners that foster innovation and deliver business value for their customers with Citrix solutions, making the extraordinary possible.
Over the coming weeks, you'll see the stories of three Citrix Partners who best embody the spirit of this award. These partners will inspire you to revolutionize IT for your customers and markets. You'll also be able to vote for your favorite finalist later this year. Keep an eye on the Innovation Award for Partner for when voting opens. The winner is determined by popular vote and input from our judges' panel of IT industry professionals.
Finalists for this award will be showcased at Citrix Summit, January 7-9, 2019 in Orlando, Florida, where you'll be surrounded by some of the most innovative channel partners in the industry. Attend Summit to hear about their visionary solutions and be inspired to grow and help your customers in new and amazing ways.
Meet the finalists
It's my privilege to introduce these remarkable organizations and share their stories.
DXC is the world's leading independent, end-to-end IT services company, serving nearly 6,000 private and public sector clients across 70 countries. DXC's technology independence, global talent and extensive partner network help clients harness the power of innovation to thrive on change and guide their digital transformation journeys. Saab serves the global market with world-leading products, services and solutions from military defense to civil security. Citrix Workspace suite, running under DXC's MyWorkStyle offering, is pivotal in supporting Saab's ambitions to deliver a virtual workspace platform that enables current and future business needs. Saab relies on Citrix and DXC to deliver a centralized, flexible workspace that both unites and frees users, while keeping the business in sync real-time.
Inde Technology (Inde) is a cloud-first specialist solution provider of enterprise technology solutions. With a unique engagement-first business model, Inde senior engineers & business partners work directly with customers to ensure a strong, effective relationship between customers' business objectives and Inde's transformative services. Inde approaches each project or problem focused on the customer outcome, designing the right solution tailored to each customer. Ravensdown is a farmer-owned nutrient management co-operative that is an integral part of the country's food creation system enabling smarter farming for a better New Zealand. Working with Inde and leveraging Citrix solutions, Ravensdown deployed a next generation network & application delivery infrastructure throughout their New Zealand stores.
XenTegra is a leading provider of Citrix solutions across North America. Fueled by a passion for end-users and known for their deep history with Citrix and complementary technologies, XenTegra enables its clients to deliver productive and secure endpoint computing environments for users to work anytime, anywhere and on any device. Custom Molded Products (CMP) is one of the world's leading suppliers of pool and spa products for spa designers, pool builders and retail store owners around the world. XenTegra, together with Citrix and Microsoft, developed end-to-end secure virtual workspaces that makes it possible for CMP to expand into new global markets and offer the highest level of products and support in the industry.
Join us at Summit '19 for this and other exciting programs such as the intensive technical breakouts, keynotes on the Citrix vision, the latest incentives, and energizing networking experiences.
---
Stay connected!
Follow the Citrix Partner Network on LinkedIn, Facebook, and at @CitrixPartners on Twitter.
Learn how to become a Citrix Partner – or build your Citrix Partner business as a Citrix Specialist – today.
Looking to implement a world-class digital workspace, networking, and analytics solutions? Find a Citrix partner in your area.