Meet The Tribune's new Innovation Lab editor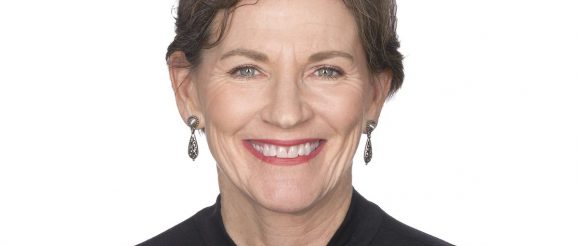 Longtime Utah journalist Holly Mullen is rejoining The Tribune later this month as Innovation Lab Editor.
The Innovation Lab, which was first announced in January 2021, includes 3 reporters and an editor. It seeks to elevate solutions to Utah's most significant issues.
A University of Utah graduate, Mullen returns to The Tribune from the Salt Lake City Department of Public Utilities, where she served as Communications and Engagement Manager.
Mullen is also a founding member of The Tribune Board of Directors, which she will depart as she returns to the newsroom. The Tribune was awarded nonprofit status in 2019 and its board was formed in 2020. She also served on the Tribune's editorial board in 2021.
"Holly is a respected journalist and public servant, who is committed to finding policies and solutions that address our rapid growth in Utah," said Tribune Board Chair Paul Huntsman. "Her contributions as an inaugural board member for both The Tribune's Board of Directors, and editorial board were integral to the historic structural transition to a 501(c)3."
Mullen replaces Luke Peterson, who was the lab's first editor.
"I've never lost my passion for local news and powerful storytelling, and I look forward to doing this work across various media platforms," Mullen said. "The Innovation Lab team is going to reach out to the public early and often to help identify and shape solutions for many complex challenges. I can't wait to get started."
Mullen also worked as Deputy Director of Communications for Salt Lake City Mayor Jackie Biskupski's Office and as Executive Director of the nonprofit Rape Recovery Center.
At The Tribune, she worked as metro columnist and managing editor for sports. She also previously served as editor for Salt Lake City Weekly.
The Tribune's work in the Great Salt Lake Collaborative will be nested within the Innovation Lab.
The Innovation Lab is fully supported by philanthropy, and its donors include The Clark and Christine Ivory Foundation, David Parkinson and Method Communications, Crocker Catalyst Foundation, Sorenson Legacy Foundation, Swartz Foundation and Elaine Klein and Craig Wallentine.
Mullen can be reached at [email protected].