Melaka launches RICE@UTeM to strengthen science, technology, innovation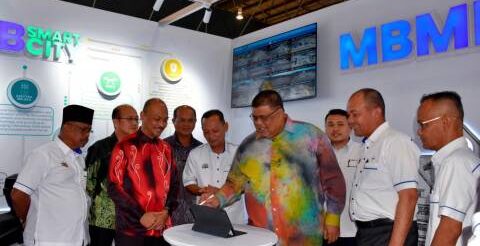 MELAKA: The Melaka government today inaugurated a research and development centre named RICE Melaka @ UTeM to strengthen the science, technology and innovation sector in the state.
Chief Minister Datuk Seri Ab Rauf Yusof said RICE Melaka @ UTem, which was developed in collaboration with Universiti Teknikal Malaysia Melaka (UTeM), emphasises four important elements, namely research, innovation, commercialisation and entrepreneurship.
"Research and development will focus on these four elements and the research findings obtained from UTeM will be used to improve the socio-economic development of the state in the future.
"The establishment of RICE Melaka @UTeM is also in line with the Melakaku Maju Jaya Strategic Plan 2035 (PSMJ 2035), the Smart Melaka Blueprint 2035 (SMB 2035) and the Sustainable Development Plan (SDG)," he told reporters after unveiling the RICE Melaka @ UTeM and Bank Inovasi Melaka today.
Ab Rauf further said the research and development centre also plays a role in strengthening the science, technology and innovation ecosystem and promotes the development and deployment of local technologies and innovations to enhance economic growth, community welfare and an innovative and competitive quality of life in the state.
He hoped that RICE Melaka @UTeM can become a centre of excellence capable of attracting more R&D, commercialisation and innovation players in the state.
"In addition, I hope that RICE Melaka @ UTeM will be able to play a leading role in the development of Technical and Vocational Education and Training (TVET) by introducing a TVET curriculum based on current and future needs," he said.
Meanwhile, he said Bank Inovasi Melaka, which was also launched today, is an innovation data sharing platform to promote data sharing among the public sector, industry, researchers and the community to drive innovation in various sectors. –Bernama