Menu innovation winning at Yum! Brands restaurants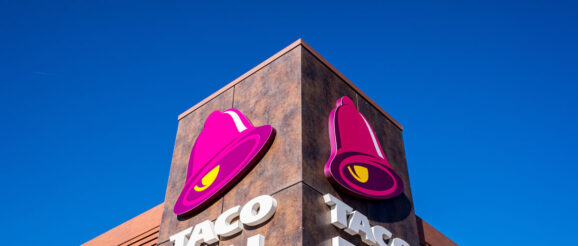 LOUISVILLE, KY. — New menu items at Pizza Hut, KFC and Taco Bell tap into new consumption occasions, said executives of parent company Yum! Brands, Inc.
At Pizza Hut, Melts, which debuted last October, is a handheld item featuring two slices of thin-crust pizza folded, baked and served with a dipping sauce. The product is geared toward an individual meal versus the "family-sharing occasion" offered by traditional pizza, said David W. Gibbs, chief executive officer.
"Our goal obviously is to be there for our customers for every occasion, not just for family meals or just for individual meals," Mr. Gibbs said during a May 3 earnings call. "Pizza Hut has a very conscious strategy."
Similarly, he noted the introduction of chicken nuggets, sandwiches and wraps at KFC are "all designed for individual meals," while the restaurant chain's buckets of fried chicken skew toward family sharing.
"And Taco Bell with their multiple individual items that you can piece together for your own meal, skew more toward individual meals," he added. "And that's why at the beginning of the pandemic, you saw Taco Bell rolling out family meal options because that became the preferred way that people were accessing our brands early in the pandemic during lockdown. So, they're continuing to lean in on ways that they can capture more of the family sharing occasion. And then Pizza Hut and KFC are leaning more on individual meals."
 Management credited menu innovation and value deals for broad-based system sales growth in the first quarter.
Net income for the quarter ended March 31 was $300 million, equal to $1.07 per share on the common stock, down 25% from $399 million, or $1.38 per share, in the prior-year period. The year-ago quarter included a tax benefit of $82 million.
"Core operating profit growth for the quarter came in at 11%, which includes a 1-point headwind from the removal of Russia profits," said Christopher L. Turner, chief financial officer. "Reported operating profit includes a $27 million negative impact from foreign currency translation. We expect foreign currency translation to be a $10 million to $20 million headwind to second-quarter operating profit."
Revenues totaled $1.65 billion, up 6.3% from $1.55 billion.
In April, Yum! Brands finalized its exit from the Russia market by selling its KFC business there. Worldwide system sales excluding foreign currency translation increased 13%, excluding the exited Russia business. Same-store sales grew 8%, and the number of units grew by 5%, or 746.
The KFC Division, which represents 50% of the company's divisional operating profit, achieved first-quarter system sales growth of 15%, driven by 9% same-store sales growth and 7% unit growth, Mr. Gibbs said.
"Globally, KFC is consistently executing its winning recipe of core menu innovation, disruptive value, expanding category use occasions and doubling down on digital initiatives," he said. "We were pleased to see strong year-over-year growth in our KFC China business."
The focus at KFC in the United States, he added, is targeting new audiences and category use occasions through value deals and new menu items, such as recently introduced boneless offerings, the return of the Double Down sandwich, and the national launch of chicken nuggets.
The Taco Bell Division, which represents 34% of the company's divisional operation profit, had system sales growth of 12%, led by 8% same-store sales growth and 6% unit growth.
"This quarter, Taco Bell created customer buzz around craveable product offerings that included the Crispy Melt Taco and the Grilled Cheese Burrito while still providing everyday value through $2 burritos on the Cravings Value Menu," Mr. Gibbs said. "Strong demand for the Grilled Cheese Burrito is a fantastic example that proves Taco Bell can win in the big burrito category and participate in higher price points while maintaining value leadership.
"Taco Bell US is leaning into its digital initiatives to drive customer engagement, with year-over-year digital sales up approximately 60%, leading to an 8-point improvement in its digital mix. Taco Bell recently launched delivery-as-a-service through its mobile app to create easier access for our customers to get our craveable products."
Taco Bell International system sales grew 25% in the quarter, he added.
The Pizza Hut Division, which accounts for 17% of divisional operating profit, grew system sales 10%, driven by 7% same-store sales growth and 3% unit growth.
"Same-store sales growth accelerated sequentially from the fourth quarter, driven by China and continued strength in the US," Mr. Gibbs said. "Pizza Hut International, which accounts for 9% of our divisional operating profit, grew system sales 10%, led by 5% same-store sales growth and 5% unit growth.
"Following the successful launch of Melts in the US, the team launched this breakthrough product in 10 additional markets, including the UK, Canada and several markets in Latin America."
Pizza Hut US, which represents 8% of divisional operating profit, delivered 10% system sales growth with 8% same-store sales growth and flat unit growth.
"Melts, in combination with the Big New Yorker in the quarter, helped to drive positive transaction growth by attracting new and repeat customers," Mr. Gibbs said.
The Habit Burger Grill Division grew system sales 8% with 8% unit growth and flat same-store sales growth.
"The Habit team continues to focus on expanding its digital capabilities through growing its mobile app user base and partnering with third-party aggregators," Mr. Gibbs said.