Momnt Announces New $15 Million Investment, Continues to Drive Fintech Innovation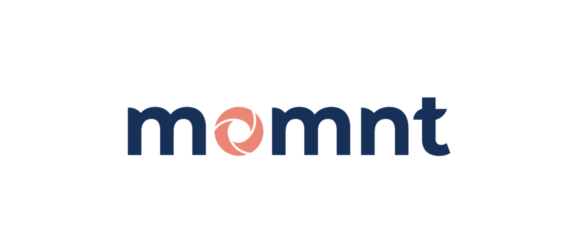 Momnt, a leading financial technology company specializing in real-time lending and payment solutions for businesses, is announcing the closing of its latest capital raise, totaling $15 million. TruStage Ventures led the investment with participation from Saluda Grade Ventures, existing investors, and a new investment from a fund within Rockefeller Asset Management. 
"Momnt is committed to shaping the future of financial technology by providing innovative solutions that empower businesses and customers alike," said Barclay Keith, CEO and Co-Founder of Momnt. "With this investment, we are better poised than ever to drive transformative changes in lending and financing and we're excited to welcome Rockefeller Asset Management as an investor."
Headquartered in Atlanta, Momnt launched its platform in 2020 in the home improvement industry and has since grown to become one of the preeminent market leaders in point-of-sale financing.
"Momnt has been at the forefront of embedded lending innovation since its inception," said Sam Das, Managing Director of TruStage Ventures. "The team has proven to be a collaborative partner to its merchants and financial institutions, built on a foundation of leveraging the latest technologies to drive frictionless experiences for consumers. This capital raise will further establish Momnt as the best-in-class solution for point-of-need financing now and well into the future."
Momnt has continued to grow the team fueled by its organic growth and the $16.5 million of capital raised in prior rounds from investors, including Yamaha Motor Ventures, Saluda Grade Ventures, and TruStage Ventures. Among the notable additions are Mark Satisky, who assumed the role of Chief Financial Officer, and Dory Black, who joined as Chief Legal Officer. Momnt will utilize the new capital to continue investing in its people, processes, and technology, further improving Momnt's best-in-class platform.
"We're excited to partner with the Momnt team as they revolutionize the landscape of closed-loop, point-of-sale lending," said Christopher J. Randazzo, Portfolio Manager at Rockefeller Asset Management. "Through Momnt, small businesses can seamlessly broaden their customer base using low-friction, flexible financing, resulting in truly remarkable outcomes. Barclay Keith and the Momnt team have consistently demonstrated their deep industry insights and groundbreaking solutions, and we look forward to collaborating with them as they embark on their exciting journey of growth ahead."
Momnt's leadership team is committed to maintaining the strong growth trajectory witnessed over the last four years. The company is looking to extend its presence into new verticals, capitalizing on industry opportunities. Simultaneously, as Momnt diversifies its business horizons, geographic and product expansion are also on the roadmap.
In addition to its business growth, Momnt has been recognized for its company culture, earning a spot on Inc. Magazine's annual Best Workplaces list for 2023. Momnt was also named to Atlanta Business Chronicle's 2023 Best Places to Work List. Additionally, Built In awarded Momnt a Best Place to Work in Atlanta in 2023, and a Best Midsize Place to Work in Atlanta in 2023 by Built In. The VIBE Awards also named Momnt as a best company to work for in the following categories: Health & Wellness, Office Life & Perks, Parental Benefits, Professional Development, and Vacation/Time Off.