Morgan Stanley's Multicultural Innovation Lab seizes opportunity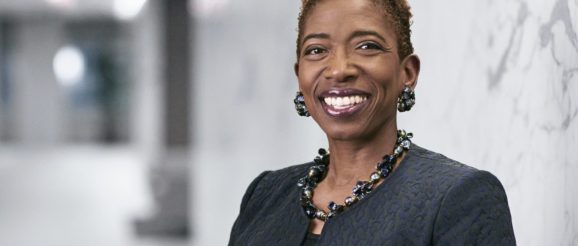 As I like to say, where there's a market inefficiency, there's a commercial opportunity.
We know that only a tiny fraction of venture capital investment flows to women and people of color. Whether because of lack of experience with this demographic, or lack of imagination or understanding, the consequences have had profound societal ramifications. From a financial perspective, underinvestment in female and multicultural tech entrepreneurs represents a market inefficiency.
Because they were overlooked for so long, companies founded by women and people of color represent one of the biggest investment opportunities of our time. They are coming up with ideas that "traditional" founders don't see, reaching untapped, growing markets, and generating real returns for investors who recognize what they have to offer.
That's why nine tech entrepreneurs join me every day at Morgan Stanley's Multicultural Innovation Lab. The Lab is one of the programs we started to change the investment landscape for entrepreneurs who struggle to overcome the institutional and cultural barriers to funding that so many multicultural and female founders face.
This isn't just something we thought would be nice to do. Morgan Stanley looks to generate returns, and based on our professional market analysis, we feel it is incumbent on us, not as social scientists but as investment advisors, to bring these opportunities to the markets, to our clients.
That's what's on my mind when I'm sitting across the table from one of our entrepreneurs like Louise Broni-Mensah, who built Shoobs, a platform for urban nightlife, culture, and entertainment in her native England when she saw there was nothing like it, despite clear demand. When she tried to find investors, however, most of the, well, men, that she spoke to couldn't imagine or connect with the idea and the market. It took off nonetheless, entirely due to her hard work, and we're helping her bring Shoobs to the next level. I'm proud to say she'll soon launch in the United States this fall, in none other than New York City.
Then there's Tanya Van Court, who earned not one, but two engineering degrees from Stanford before establishing herself as a force in corporate marketing. She saw a gap in the market for services that teach financial literacy and strategies for goal-based savings to children that would stay with them as they grew into adults, so she built Goalsetter. She knew that both low-income and wealthy families could leverage the practice, the former to nurture ambition and financial wherewithal, and the latter to encourage responsible stewardship of family funds. And she persevered when potential investors shrugged, unable to fathom why anyone would need such a service.
Louise and Tanya are part of the second cohort of our Innovation Lab, two of nine companies chosen from more than 300 applications. Morgan Stanley understood their visions, and was willing to bet that if we provided capital and helped them build the kinds of networks many other entrepreneurs have, they could be something special.
The companies in our Lab all struggled to get funding, even when they participated in incubators that routinely connected their counterparts with millions. We provide $200,000, office space, a tailored curriculum, and mentorship from some of our most experienced people — in addition to access to our global network of investors.
Support goes all the way to the top, too. After a chance meeting in the elevator, Param Jaggi, whose company, Hatch Apps, enables businesses to build apps without any coding, emailed our Chairman and CEO James Gorman asking for a meeting. James told him — and the rest of the group — to come on up to his office.
And guess what? These folks are making great progress, and the companies from our first cohort continue to grow as well. One was already acquired. Another has acquisition offers on the table. Another launched a seed round that was oversubscribed and moved up its planning for a Series A.
That's the kind of promise I see in Rhoden Monrose, whose company, CariClub, helps businesses connect young staff with associate board opportunities at non-profits. Rhoden was raised by a single mother in East Harlem who got help from several non-profits to get him and his sister the best education possible. He got a job at an investment bank after college, and wanted to give back, but didn't know where to start. From this discovered gap between the desire to give back and the opportunity to do so, he created CariClub.
His clients are corporations that recognize his product as a great tool for cultivating employee engagement, enabling professional development, and demonstrating their own values. He's in good shape now, but for two "brutal" years, he struggled to convince investors, most of whom were essentially born into networks where these opportunities are plentiful and just didn't see the market. Morgan Stanley did, and we're now one of his clients.
At the end of each day, I know that we have invested our time, and our capital, in a way that will be game changing for these companies and for us.