MOU Signing Ceremony officiates Partnership between Samsung Innovation Campus & Malawi University of Science & Technology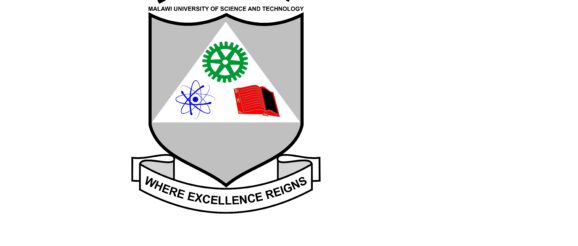 Global SIC Programme Expanded into other African Territories, starting with Malawi
At an official signing ceremony of a Memorandum of Understanding (MOU), Samsung has cemented its partnership with the Malawi University of Science & Technology (MUST) in an effort to expand its Samsung Innovation Campus (SIC) programme into other African territories, starting with Malawi.
This Global SIC programme is already running successfully in the African continent in countries that include South Africa and Lesotho. The partnership with MUST, therefore, is the first step towards fulfilling Samsung's ambitious plan of further growing the SIC programme into the rest of Africa. Through this SIC programme, the partners will be able to develop Fourth Industrial Revolution skills (4IR) skills by teaching Coding and Programming (C&P) education in Python, Software Development in Artificial Intelligence (AI), Internet of Things (IoT) and Big Data to increase the chances of employability for Malawian students after school.
MUST is currently one of the top universities in Malawi that specialises in science and technology, this is a perfect partnership for Samsung that is equally focused on education through technology. Driven by the need for excellence, MUST is interested in extending software development skills to youth in Malawi, who are either unemployed or could not obtain acceptance into university. Through this SIC programme, Malawian youth will be offered critical skills in basic coding and programming education of this strategic MOU.
Lenhle Khoza, BBBEE and Transformation Manager at Samsung said: "For us at Samsung, investing in the youth by providing them with quality education through innovative technology is key. We are always happy to enter into strategic partnerships with like-minded education institutions, such as the MUST with a collective vision of targeting youth in the African continent who are either at university level or those who are unemployed with the aim of empowering them to develop their 4IR skill."
It is a well-known fact that millions of young people around the world are unemployed or underemployed, more so in the African continent, while employers have jobs they cannot fill. This is a challenge partially rooted in the growing mismatch between youths' skills and employer needs. The SIC programme is perfectly positioned to help address this issue. This is why Samsung is always looking forward to partnering with both education institutions and government who share the vision of empowering young people in the continent, starting with Malawi as part of the company's SIC roll-out plan into Africa.
Vice Chancellor, Professor Address Malata says: "We are very excited about our partnership with Samsung because we feel that their commitment to providing quality education through innovative technology fits perfectly into our university's vision. In 2014, we established the Malawian Institute of Technology (MIT) in line with the vision and mission of our mother university."
MUST is on a mission to become a world-class centre of science and technology education, research and entrepreneurship. The institution is well aware of the fact that this will only be realised through the provision of a conducive environment for quality education, training, research and entrepreneurship as well as outreach activities to its students. MIT is a strategic department within MUST that is now positioning itself as the centre of excellence in science, technology, innovation and entrepreneurship education, training and research through provision of a healthy teaching, learning and research environment grounded well in the principles of science and technology, promoting creativity and nurturing teamwork.
"As a partner in the SIC programme, we will now be able to capitalise on our synergies including the work done by our MIT academy. This essentially means that we will now be part of Samsung's noble cause of empowering a generation of problem-solvers by equipping our students with future-proof skills and practical understanding of the technologies that will shape their future and enrich the sustainable growth of the world," Malata added.
The formal signing of MOU has not only served as an official launch of the SIC programme in Malawi. This agreement also comes with a number of benefits that include the provision of technical skills that will enable the MUST student community to lead in 4IR with ease and boost youth employment in the country's technology sector.
"This SIC partnership will allow us to create a combination of work-ready and employable students in Malawi as well as those who are enabled and empowered to become future technological leaders. Ultimately, our vision for this global youth investment initiative is to enable all people for the upliftment of humanity through innovation and digital transformation," Khoza concluded.
Samsung proudly supports Busan's bid for the World Expo 2030.