Muhammad Muzammil Rawjani on Revolutionizing Business Through Innovation and Impact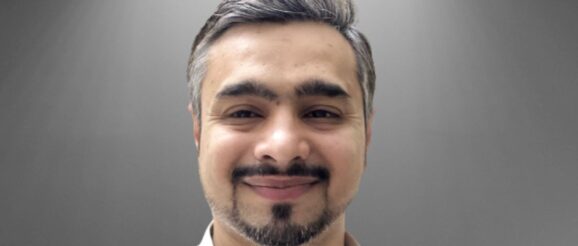 "Technology isn't just a tool; it's the architect of tomorrow's possibilities."

Muhammad Muzammil Rawjani
ValiantCEO Magazine presents an exclusive dialogue with a true technology visionary, Muhammad Muzammil Rawjani. At the helm of TechnBrains, Rawjani has forged a path of innovation, propelling his company to the forefront of digital advancement. This interview delves into Rawjani's journey, unveiling his insights into technology, business, and societal evolution.
Rawjani's mastery of diverse technologies, from C# to ASP.NET, has solidified his position as a tech trailblazer. But at TechnBrains, it's about more than just coding; it's about revolutionizing entire industries. Through monumental projects and expansive applications, Rawjani and his team are architecting a future where technology defines progress.
Join us in this exploration of Muhammad Muzammil Rawjani's mind, as he shares his vision, strategies, and aspirations for a tech-driven future. This conversation provides a unique vantage point into the mind of a maverick reshaping industries through innovation.
Check out more interviews with entrepreneurs here. 
All interviews are 100% FREE OF CHARGE
We are thrilled to have you join us today, welcome to ValiantCEO Magazine's exclusive interview! Let's start off with a little introduction. Tell our readers a bit about yourself and your company.
Muhammad Muzammil Rawjani: I am Muhammad Muzammil Rawjani, the CEO and founder of TechnBrains, a modern-day revolutionary application development company. I am incredibly passionate about technology and how it can transform businesses and empower people. With a strong belief in the entrepreneurial mindset, I strive to create scalable, viable products that add real value to the lives of our users.
In my 10+ years in the IT industry, I have gained valuable hands-on experience in various technologies, including C#, ASP.NET, MVC, MS Windows, Linux, TFS, SVN, MVC3, WCF, LINQ, EF4, and JQuery, among others. My expertise lies in building scalable systems that address critical real-world challenges through technology.
At TechnBrains, our mission is to lead mega projects and develop large-scale applications that meet the demands of contemporary times. We take pride in assisting organizations in developing from the ground up and strengthening their foundations. Our goal is to provide comprehensive guidelines for building software systems that cater to a wide range of industries.
As a team leader and player, I ensure a transcendent work ethic that fosters an environment where everyone can prove their mettle. I believe that building businesses today goes hand in hand with technology, and it drives us to be even more competent and hardworking.
At TechnBrains, we are not just about creating innovative solutions; we are also committed to building a better future for the coming generations. Our focus is on leveraging technology to shape an ideal tomorrow for all.
In the past year, what is the greatest business achievement you'd like to celebrate with your team? Please share the details of that success.
Muhammad Muzammil Rawjani: In the past year, the greatest business achievement I'd like to celebrate with my team at TechnBrains is the successful launch and widespread adoption of our flagship mobile application.
After months of dedicated effort and collaboration, we were able to develop an innovative solution that addressed a critical problem faced by our target audience.
The app's seamless user experience, coupled with its cutting-edge features, received overwhelmingly positive feedback from users and industry experts alike. It not only exceeded our expectations in terms of user engagement and retention but also garnered recognition and accolades in the market.
What advice do you wish you had received when you started your business journey and what do you intend on improving in the next quarter?
Muhammad Muzammil Rawjani: When I started my business journey, I wish someone had advised me to focus more on building a strong and diverse network of mentors and advisors. Having experienced guidance and support can be invaluable in navigating the challenges of entrepreneurship and making informed decisions.
As for the next quarter, I intend to improve our company's customer feedback process. Customer feedback is a vital source of insight and growth opportunities.
By actively seeking and analyzing customer feedback, we can better understand their needs, identify areas for improvement, and ultimately enhance the overall customer experience.
This continuous improvement approach will help us stay competitive and ensure our offerings remain aligned with our customers' expectations.
Online business keeps on surging higher than ever, B2B, B2C, online shopping, virtual meetings, remote work, Zoom medical consultations, what are your expectations for the year to come and how are you capitalizing on the tidal wave?
Muhammad Muzammil Rawjani: As we look ahead to the coming year, our expectations for the online business landscape are filled with optimism and excitement. The surge in online activities, including B2B and B2C interactions, virtual meetings, and remote work, has shown that the digital realm is here to stay.
To capitalize on this tidal wave, we are focusing on enhancing our online presence and user experience. We understand the importance of a seamless and user-friendly interface for our customers and clients, ensuring easy navigation and accessibility.
By proactively responding to emerging opportunities and challenges, we aim to be at the forefront of the digital revolution and drive sustainable growth in the year to come.
Christopher Hitchens, an American journalist, is quoted as saying that "everyone has a book in them" Have you written a book? If so, please share with us details about it. If you haven't, what book would you like to write and how would you like it to benefit the readers?
Muhammad Muzammil Rawjani: If I were to imagine a book that could benefit readers, it would be an insightful guide on embracing technology for personal and professional growth.
This book would explore how individuals and businesses can leverage emerging technologies, like AI, to enhance productivity, creativity, and problem-solving.
It would also address the ethical implications of technology and provide practical tips on maintaining a healthy digital balance in our increasingly connected world. The goal would be to empower readers to embrace innovation responsibly and thrive in the digital age.
2020, 2021, and 2022 threw a lot of curve balls into businesses on a global scale. Based on the experience gleaned in the past years, how can businesses thrive in 2023? What lessons have you learned and what advice would you share?
Muhammad Muzammil Rawjani: The challenges of the past years have shown that adaptability and resilience are crucial for businesses to succeed in 2023. Embracing digital transformation is a must, improving efficiency and cybersecurity.
Agility in decision-making is vital, along with focusing on employee well-being and offering flexible work arrangements. Diversifying supply chains and staying connected with customers are also essential.
By prioritizing these factors, businesses can thrive in the ever-changing global landscape of 2023.
What does "success" in 2023 mean to you? It could be on a personal or business level, please share your vision.
Muhammad Muzammil Rawjani: In 2023, success for me would mean achieving significant business growth and recognition for our company as a leader in providing innovative and impactful IT solutions.
On a personal level, success would entail a healthy work-life balance, continuous learning, and fostering a collaborative and motivated team.
Ultimately, success would be defined by making a positive and lasting impact on the lives of our clients, employees, and the community.
Jed Morley, VIP Contributor to ValiantCEO and the host of this interview would like to thank Muhammad Muzammil Rawjani for taking the time to do this interview and share his knowledge and experience with our readers.
If you would like to get in touch with Muhammad Muzammil Rawjani or his company, you can do it through his – Linkedin Page
Disclaimer: The ValiantCEO Community welcomes voices from many spheres on our open platform. We publish pieces as written by outside contributors with a wide range of opinions, which don't necessarily reflect our own. Community stories are not commissioned by our editorial team and must meet our guidelines prior to being published.