NAFDAC tasks stakeholders on product innovation Newsdiaryonline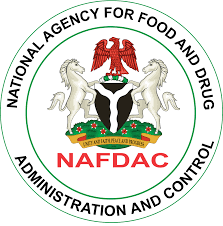 The National Agency for Food and Drug Administration and Control (NAFDAC), has sensitised its stakeholders on innovations, and updated the public on its activities in Makurdi, Benue State.
This is contained in a statement on Monday, signed by Mr. Ikechukwu Okoye, Head, NAFDAC office in Benue.
Okoye said in the statement that the Director-General (DG), of NAFDAC, Prof. Mojisola Adeyeye, had cautioned the stakeholders during a meeting on the use of potassium bromate as an additive, and emphasised on the danger it posed to human health.
Adeyeye, who was represented during the engagement by the Director, North Central Zone, Mr. Shaba Mohammed, told the stakeholders to forward their complaints, if any, for immediate action,
She encouraged them to maintain good hygiene practices, and avoid sharp practices that were detrimental to the production of quality drugs and foods.
The D-G further warned against selling expired chemicals/revalidation of expired chemicals, display of food products, chemicals, and other regulated products under the sun.
She also warned against displaying agrochemicals and chemicals close to food items, counterfeiting of agrochemicals by unscrupulous elements in uncompleted buildings and their homes, as exposed by executive members of Agrochemicals.
The Director told the stakeholders to commence the renewal process of their licenses on time, at least three months to expiration, to avoid running into the problems with the agency.
She also assured the stakeholders that the Agency was not unaware of the economic challenges and wished that none of their clients would be forced out of business.
The statement further indicated that all the associations in the meeting reiterated their resolve to ensure that the public were supplied quality products.
The stakeholders comprised of members of the Association of Table Water Producers (ATWAP), Master Bakers, Agrochemicals Input Dealers, National Association of Proprietary And Patent Medicines, NAPPMED, Association Of Community Pharmacists Of Nigeria (ACPN), Supermarket And Restaurant Owners.
Speaking at the occasion, the Chairman ATWAP Benue State Chapter, Mr. Terna Gile, requested that the waiver on Administrative Charge for late renewal, be extended to its members owing to the current economic hardship being experienced in the country.
Gile explained that members were having a tough time processing their TIN (Tax Identification Number), and so were not meeting the deadline for licence renewal. (NAN)
Share this: