National Car Rental's Upgraded Technology Delivering Even Greater Innovation, Service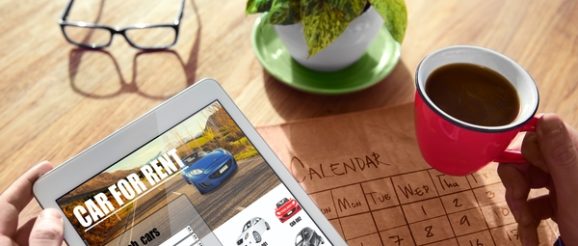 WHY IT RATES: Car rental customers are always looking for the latest technological innovations, and travel agents should be sharing the National improvements with their clients.—Donald Wood, Breaking News Senior Writer.
National Car Rental announced today at the 2018 Global Business Travel Association (GBTA) convention that it is launching a newly designed website with a powerful platform designed to be even more mobile friendly, innovative and accessible for "road warriors" and other frequent travelers.
National, the premier car rental brand for frequent airport travelers, operates throughout North America, Central America, South America, the Caribbean and Europe, as well as parts of Asia-Pacific and the Middle East. Not only is the new website delivering greater functionality, but it is also providing a more seamless customer experience with customized language options and currency displayed for both local areas and destination sites.
National's new website and app are delivering the kind of technology that business travelers are looking for today.
In addition, the website offers a robust search function for locations, global destinations and vehicle classes. And it is specifically designed to meet the needs of Emerald Club members, with more information about the loyalty club's services, including essential account management, reservation and communication options.
"We understand that travel today is hectic, but especially so if you're researching and booking numerous reservations for multiple business trips," said Don Moore, Vice President of Corporate Business for Enterprise Holdings, which owns the National Car Rental brand. "That's why we always listen very carefully to our customers – we want to be sure that we're delivering precisely what they want as they plan, select and schedule their business meetings and travel events."
To that end, Enterprise Holdings recently upgraded and invested in the National Car Rental mobile app, which decreased the number of clicks required and improved customers' ability to select vehicles in advance. With the new National app, travelers receive a single point of contact to manage all aspects of the rental experience from reservation to return. Everything from profiles to rewards can be tracked, and at select airport locations, app users can view real-time inventory and hold a specific vehicle while they are on their way to pick it up.
"We're naturally thrilled that corporate travel buyers once again selected the National brand as the highest-rated car rental supplier," noted Moore. "But this year, the annual Car Rental Survey & Report included criteria on mobile app interfaces and capabilities for the first time. That kind of feedback and recognition is so important because technology is such a critical part of the travel experience."
For more information, reach out to your local travel agent.
SOURCE: Enterprise Holdings press release.