New FCC rules unlock 6GHz spectrum for AR/VR innovation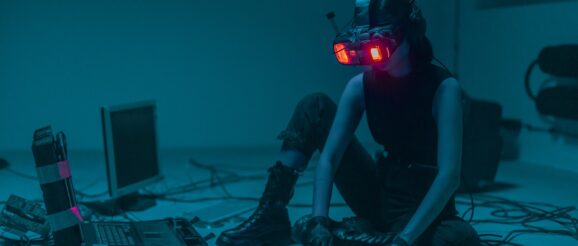 In a landmark decision, the Federal Communications Commission (FCC) today unanimously approved proposals to expand unlicensed 6GHz spectrum access for technology companies while also moving forward with efforts to restore net neutrality rules.
The new 6GHz rules, proposed by FCC Chair Jessica Rosenworcel on September 27th, will authorize very low power operations in about 850MHz of the 6GHz band. This will allow companies like Apple, Google, Microsoft, and Meta to develop new wireless devices and services utilizing the spectrum, including innovations in areas like wireless augmented reality and next-generation Wi-Fi.
This kind of frequency is essential for wireless VR thanks to its low latency and high throughput. VR requires extremely high framerates and low latencies — among other things — to avoid inducing nausea. Hardware developers are racing to higher and higher resolutions to make things like reading text in those devices practical.
The vote comes after years of lobbying by tech giants, who petitioned the FCC for 6GHz access in 2019. Industry leaders have praised the FCC's willingness to work closely with private companies to shape forward-looking policy.
"This is a shining example of a government regulator working with industry early to build for the future," said Meta VP of North American policy Kevin Martin in a statement.
In a separate 3-2 vote along party lines, the FCC also moved forward with restoring net neutrality protections that were overturned in 2017. The new rules aim to prevent internet service providers from blocking or throttling traffic or offering paid fast lanes.
FCC Chair Rosenworcel has championed both the 6GHz and net neutrality initiatives as part of her agenda to promote innovation and fair access. However, the net neutrality vote will likely face legal challenges from ISPs.
Today's votes demonstrate the FCC's willingness under Rosenworcel to take ambitious regulatory action impacting both the tech and telecom spheres. With Republicans set to take control of the House in 2023, Rosenworcel's proposals could face additional opposition in Congress going forward.
Featured Image Credit: Cottonbro Studio; Pexels; Thank you!
The post New FCC rules unlock 6GHz spectrum for AR/VR innovation appeared first on ReadWrite.