November "Innovation in Medical Cannabis Therapies Symposium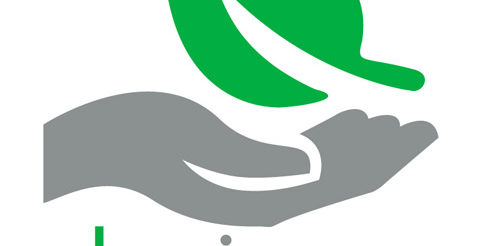 Nationally recognized researchers from the Medical Cannabis World will discuss the benefits of medical cannabis
LAS VEGAS, Sept. 20, 2018 /PRNewswire/ — GB Sciences, Inc. (GBLX)  has mobilized cannabis industry thought leaders to discuss both the immense potential for cannabis-based therapies and the challenges of delivering on their medical promise under state regulated programs at their fourth annual "Innovation in Medical Cannabis Therapies" symposium on November 9th at the "Keep Memory Alive" Event Center at the Cleveland Clinic's Lou Ruvo Center for Brain Health in Las Vegas, NV.
This event has attracted innovative leaders in cannabis biotech, nanotech, metabolomics, cultivation and extraction tech.  GB Sciences is pleased to announce this will include representatives from US and international research universities, cannabis industry leaders, clinical research organizations, and cannabis tech companies. Topics will focus on the changing paradigm of the industry stressing the medical uses of cannabis as they become more established and rigorously applied.
"This event is dedicated to moving cannabis from alternative to mainstream medicine, and we are excited to welcome such a distinguished panel of speakers and guests," said Dr. Andrea Small-Howard, Chief Science Officer at GB Sciences. "Our symposium is an open discussion and a place for innovators to connect and break down the technical and societal barriers to cannabis as medicine."
GB Sciences, Inc. (OTCQB: GBLX) is a diverse cannabis company, focused on standardized cultivation and production methods; as well as biopharmaceutical research and development. The Company's goal is creating safe, standardized, pharmaceutical-grade, cannabinoid therapies that target a variety of medical conditions. To learn more about GB Sciences, Inc., go to: http://gbsciences.com.
Forward-Looking Statements
This press release may contain statements relating to future results or events, which are forward-looking statements.  Words such as "expects", "intends", "plans", "may", "could", "should", "anticipates", "likely", "believes" and words of similar import may identify forward-looking statements. These statements are not historical facts, but instead represent only the Company's belief regarding future events, many of which, by their nature, are inherently uncertain and outside of the Company's control.  It is possible that the Company's actual results and financial condition may differ, possibly materially, from the anticipated results and financial condition indicated in these forward-looking statements.  Further, information concerning the Company and its business, including factors that potentially could materially affect the Company's business and financial and other results, are contained in the Company's filings with the Securities and Exchange Commission, available at www.sec.gov.  All forward-looking statements included in this press release are made only as of the date of this press release, and we do not undertake any obligation to publicly update or correct any forward-looking statements to reflect events or circumstances that subsequently occur or of which we hereafter become aware.
Note:  Although the Company's research and development activities are not illegal, the production and sale of cannabis products violate federal laws as they presently exist.
GB Sciences, Inc., 3550 West Teco Ave., Las Vegas, NV 89118