nT-Tao Selected by Israel Innovation Authority to Join Official Israeli Delegation to COP-28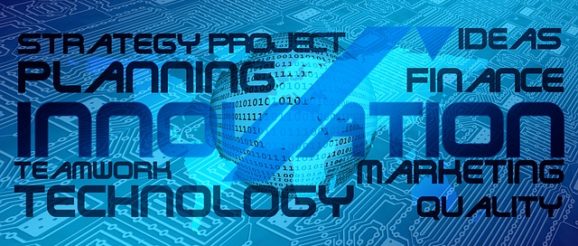 30 Israeli ClimateTech companies have been selected to present their innovative solutions at the Israeli National Pavilion in the Blue Zone during the first week of the COP-28 conference
TEL AVIV, Israel, Sept. 7, 2023 /PRNewswire/ — nT-Tao, the compact fusion energy company setting a new standard for the future of clean energy, today announced that it was selected by the Israel Innovation Authority to be part of the official Israeli delegation to COP-28 taking place in Dubai.
The Conference of the Parties (COP) is considered the UN's largest global event. Given the gravity of the climate crisis, the importance of this conference only increases with every passing year. This year, over one hundred heads of state are expected to participate along with representatives from the private sector, NGOs, academia, press, financial entities and many more. It is estimated that over 100,000 participants will attend the 28th conference which will take place in Dubai's Expo. During the conference, in addition to discussions pertaining to the UN's Framework Convention on Climate Change, many organizations and countries, including the State of Israel, will establish official national pavilions to showcase their activities in the climate domain.
The selected companies feature disruptive Israeli R&D that is spearheading all aspects of climate-related innovations and embody the potential to benefit the Israeli economy, as well as the country's export market. The selected companies are offering the world a window into Israel's trailblazing technological solutions for reducing carbon emissions, mitigation, as well as technologies that enable the adaptation to a new reality in this climate crisis. The companies' technologies cover various verticals including energy, water, agriculture, sustainable manufacturing, sustainable construction, foodtech, transportation, waste management, and carbon capture.
nT-Tao is pioneering a compact and scalable nuclear fusion solution aimed at significantly reducing reliance on fossil fuels and overcoming the limitations of existing renewable energy sources. The company is developing its Compact Fusion Reactor and is currently in the experimental phase of C1, the first of its Series C prototypes.
"We are grateful to have been selected by the Israel Innovation Authority to join this unique group of climate technology pioneers at COP-28," said Oded Gour-Lavie, CEO and Co-Founder of nT-Tao. "Solving the climate crisis and bringing new energy sources like fusion to market is a global effort, and we look forward to meeting with existing and potential new partners in Dubai to accelerate the work we are already doing."
nT-Tao's unique approach includes a proprietary magnetic chamber topology that dramatically reduces energy loss and effectively maintains core temperature, enabling the creation of a Super Stabilized Confined Plasma. Additionally, nT-Tao's unique power supply technology is expected to enable plasma heating at densities orders of magnitude higher than other approaches. This leads to an astounding increase in the rate of ion collisions, yielding greater overall efficiency which results in a much smaller fusion reactor footprint.
nT-Tao's Compact Fusion Reactor design – the size of a shipping container – will be scalable and easily integrated into a multitude of settings and power requirements. Once commercialized, its versatile design and independent solution will make it adaptable for everything from industrial facilities to small towns and off-grid locations.
To coordinate a meeting with nT-Tao at COP-28, please email [email protected].
About nT-Tao
nT-Tao is disrupting the global energy sector by engineering a compact and scalable nuclear fusion energy technology with the goal of achieving commercialization this decade. The company's proprietary ultra-fast plasma heating method will enable it to reach significantly higher densities than other fusion reactors, thereby making its fusion reaction orders of magnitude more effective and resulting in significantly greater efficiency of energy production than other leading solutions. Co-founded by Oded Gour-Lavie, Doron Weinfeld, and Boaz Weinfeld, emerged from stealth in 2022 and is headquartered in Israel. For more information, visit www.nt-tao.com and follow the company on LinkedIn and Twitter. nT-Tao will be at COP-28 in Dubai – please email [email protected] to arrange a meeting.