On the Frontlines of Innovation: Unleashing Success in the Complex World of Aerospace and Defence (Studio) | Shephard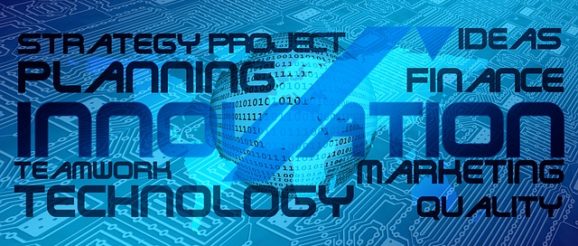 Brought to you in partnership with BAE Systems
Picture this: a web of global suppliers, jaw-dropping billion-dollar investments, and the lightning-fast evolution of technology.
Welcome to the high-stakes world of major aerospace and defence programmes, where Lead Systems Integrators (LSIs) are the maestros of this intricate symphony.
What does it mean to be an LSI? Let's borrow the words of Ian Muldowney, the COO of BAE Systems Air, who believes it's about 'bringing people together to deliver an outcome that the customer requires'.
It's about orchestrating diverse players and cutting-edge tech to deliver on an agreed value proposition. Of course, this is much more complicated than it sounds.
For example, take the Future Combat Air System (FCAS)/Tempest, which is developing a sixth-generation fighter for the UK and is running concurrently with the Global Combat Air Programme (GCAP), which includes the participation of Italy and Japan.
Even at this early stage, more than 580 suppliers are already engaged in the programme, Muldowney notes, from major players such as Rolls-Royce and MBDA down to small and medium-sized enterprises (SMEs).
The Art of Adaptability
Overseeing such a project is highly complicated. But with decades of experience at the helm of major projects like the Eurofighter Typhoon and the Tornado, BAE Systems knows the score.
The central task is not simply developing a new airframe; it also means considering the potential evolution of a platform during its long service life.
After all, who knew that the Cold War-era Typhoon would morph into a multi-role capability, undertaking tasks in Iraq and Syria that were once assigned to Tornado?
Project Centurion saw Typhoon upgraded with Meteor beyond-visual-range air-to-air missiles, Storm Shadow standoff cruise missiles, and the Brimstone precision ground-attack missile, enabling the aircraft to adapt to deliver a wide range of new capabilities.
So the role of an LSI isn't merely an add-on. It's a complex maze that requires understanding evolving challenges, building resilience, and fostering adaptability.
Muldowney sums it up: 'A lead systems integrator is not a "nice to have" – it's about understanding the complexity of the challenges and how we resolve them.'
The Three Pillars: Understand, Manage, Sustain
The role of an LSI, he explains, can be summed up in three words: understand, manage, and sustain.
Understand the intricacies, not only of the product but its operating environment and potential threats. Manage risks, technical and otherwise, across all development lines. And sustain the LSI capability, considering the needs of the involved nations and international industry partners.
'You have to ensure you've got enough of the right things in depth and breadth to sustain that product and service approach through life and in multiple phases of a lifecycle,' Muldowney explains.
As we move into an era of multi-domain operations (MDO), modern LSIs, he stresses, must focus on integrating new technology and facilitating wider networking. The ability to interface, collaborate, and cooperate is an absolute must in this age, where we are seeing space and cyber becoming increasingly critical alongside the traditional military domains of air, land and sea.
'The multi-domain aspect around FCAS and modern-day military capabilities is going to be an essential requirement of the lead systems integrator,' he says. 'You won't do everything – other people will deliver some systems. But it will be essential to interface, collaborate and cooperate.'
Gearing Up for Evolving Threats
Yet, with evolution comes complexity. Muldowney says that the lead systems integrator role will only grow in importance in the coming years due to developments in the threat environment.
Future military operations will be more complex, contested and congested than they have for decades, involving near-peer state actors, other sophisticated national threats, and non-state players.
'We've not seen this threat environment in generations, and it's going to evolve constantly,' Muldowney warns.
The sense of urgency is already apparent, with FCAS entering service in 2035. But, guided by an LSI, the development timeline is expected to be half that of previous programmes, thanks to digital technologies, model-based systems engineering, and the contributions of technical specialists.
Being an LSI has far-reaching benefits. Beyond spearheading complex projects, BAE Systems has fostered international partnerships, future-proofed technologies, and encouraged internal collaboration and integration.
Yet, the impact transcends the company itself, bolstering the economic interests and sovereign capabilities of the UK and other partner nations.
Muldowney underlines the importance of an LSI, saying, 'Having a lead systems integrator in the UK is critical for us to have a sovereign capability that delivers outcomes to our military and beyond.' It's not just about the job market and high-tech skills; it's about building an industry collective that allows the delivery of world-class products and services.
Facing the Future: Challenges and Opportunities
The road ahead is peppered with technological, operational, and logistical challenges. However, transparent partnerships between industry and government, under the watchful eye of an LSI, will ensure the realisation of technological and strategic ambitions.
'Without a lead systems integrator,' warns Muldowney, 'you could have different elements that won't integrate, probably won't work, and will just cost more money than was ever anticipated.'
Muldowney says. 'A competent lead systems integrator brings everything together.'
By working in partnership with a lead systems integrator such as BAE Systems, key partners and customers can stay on the front foot.
'We can evolve, we can insert new technologies and we can bring new ideas to life more rapidly than ever before.'