One Major Innovation That Underpins Most Cryptocurrencies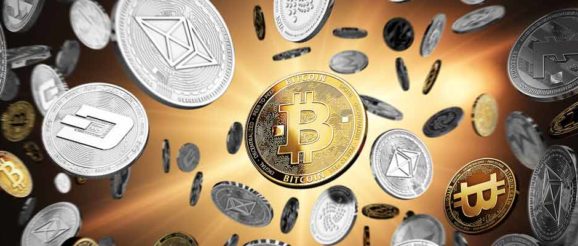 Have you ever heard of FOMO, or "fear of missing out"?
It's a feeling of anxiety that grows in the pit of your stomach whenever you feel like something exciting is happening that you're not a part of.
Investors get FOMO all the time. They see a wave of interest mounting in a certain stock or asset, and they end up going all-in on a trade they don't understand just so they don't "miss out" on something great.
I bring this up because, back in December of 2017, I warned my readers that this mania was happening in bitcoin.
People thought I was crazy to doubt the world's most popular cryptocurrency.
The 1 Major Innovation That Underpins Cryptos
All cryptos are going to remain volatile for quite some time, which is why I tell my readers to avoid investing in them.
However, there's one major innovation that underpins most cryptocurrencies, and it has the potential to change our entire way of life. To hear more about it, check out the video below:
(If you'd prefer to read a transcript, click here.)
In today's update, you'll hear me talk about two different ways that you can get in on the underlying crypto boom without ever touching risky cryptocurrencies.
While I can't give away too many details here, I often talk about this trend with my Profits Unlimited readers.
I recently put together an entire presentation talking about this new technology and the best way to trade it. If you'd like to watch that presentation and learn more, you can check it out right here.
Editor, Profits Unlimited
Follow Paul Mampilly on Your Favorite Social Media Platform
Editor's Note: I, along with a few esteemed colleagues, publish our insight in our e-letters called Sovereign Investor Daily and Winning Investor Daily. Every day, we send you our very best ideas to help protect and grow your wealth. Sign up below for free.