Opportunities for international partnership in data-driven healthcare – Med-Tech Innovation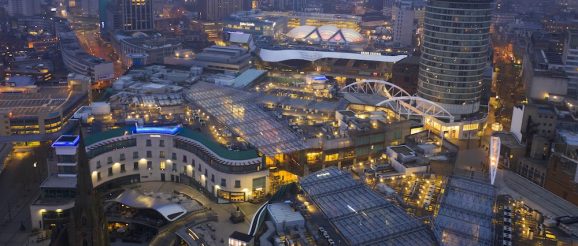 While athletes competed in Birmingham 2022, at UK House: The Commonwealth Business Hub the collaborative spirit of the games was being harnessed to create international partnerships in data driven healthcare.
There can be no doubt that COVID-19 has advanced the use and acceptance of digital health worldwide – both within the healthcare profession and across the wider public. Thanks to the daily use of lateral flow tests, for example, the perception of Point of Care tests has shifted from the occasional use of home pregnancy kits to being something that could be deployed for a range of conditions, with patients self-reporting their data via apps or QR codes.
Highlighting the central role healthcare plays in every aspect of our lives, this reliance on digital technologies will remain post-pandemic, accelerating long-term growth in the digital economy and digital trade.
So why is Birmingham so well placed to foster the connections that will bring these changes to the world? 
It's all down to the ABC (Academic, Business and Clinical) ecosystem, combined with the most broad and stable diverse population in the UK.
The region is large enough to have a great range of businesses, institutions, NHS trusts and universities, but small enough for people to know one another and forge strong relationships with each other. We can help each other by introducing new players to the next business that can appropriately support or facilitate their needs or requirements. 
We have two of the HDR-UK's (Health Data Research UK – www.hdruk.ac.uk) projects here: INSIGHT and PIONEER. Following the successful conference that was held in Birmingham last month, this is likely to grow, especially with regards to its commercial offer. In the clinical setting, we also have specialist, well recognised centres working on genomics, microbiology, diagnostics and pathology, to name a few. 
What they all have in common is digital. This underpins, enhances and accelerates their activities. As we become more connected, and data becomes enriched and more accurate, this activity will multiply.But this is an ecosystem, and it requires the full gambit of elements to make it work. 
The West Midlands is the UK's biggest multi-city 5G testbed and support from a variety of communication providers allows digital health developers opportunities to prototype, trial, validate and commercialise 5G-enabled health solutions with regional health and care providers.
Whilst pure data-related work is part of this puzzle, the products that input, display or capture data via mobiles and other devices that use sensors and imaging systems are just as important. And therefore, their creation and refinement are equally important. 
Another key element is staffing. The region has the highest number of young adults in the UK and they come from a varied and diverse ethnic and cultural range of backgrounds, giving not only a youthful perspective enthusiasm, but also a diverse set of ideas, which is imperative if you want something new or ground-breaking to break the mould of traditional approaches. 
Due to the high number of universities and colleges in the West Midlands, there is an enormous pool of individuals studying digital and health care data degrees. This represents an available future workforce that will be looking for career opportunities with cutting-edge companies.
This fertile ground has led to a number of exciting developments from the region, including projects looking at the use of AI in medical applications and how regulations adopt and can facilitate the greater usage and development of such technology; new approaches to diagnostics – from digital to chemical; and the exploration of remote care and digitising clinical trials, to alleviate care and health staff shortages and ensure a greater diversity of patients are catered for.
For medtech and digital healthcare companies based in the region, the opportunity now is to discover international partners who can support their innovation and growth. This partnership can take many forms:
Bringing a technology to market in the UK could help these partners to create a product that may save lives or help patients, not only in the UK but in the countries from which the innovation originated.
West Midlands companies which have successfully navigated this path already include Dignio – a medical software company established in Norway which chose Birmingham as the location for its first UK office in 2017. Agile and adoptive to clinical needs, with sound, regulatory approved technology, the company ensures it is a dynamic partner and responsive to the markets it operates in.
Another company that has chosen Birmingham's Medical Quarter for its HQ is Binding Site. With nine international sites and an overseas market accounting for 90% of its sales, Binding Site has capitalised on the region's world class facilities, highly-skilled talent pool, and connectivity to domestic and international markets. Its refined diagnostics products are combined with an excellent business model that has gained the company recognition as a trusted supplier worldwide. 
Once a company and its products/services are understood and accepted, there is a large and evolving market in the UK and the West Midlands region which offers a platform for international growth, whether through the private (B2C) or public sector. 
Data Driven Healthcare Day at UK House, hosted by Department for International Trade and the West Midlands Growth Company, is part of a Business and Tourism Programme which is seeking to maximise the economic legacy of the Commonwealth Games by brokering new international partnerships.