Optoro's Technology in the Accenture Customer Innovation Center in Chicago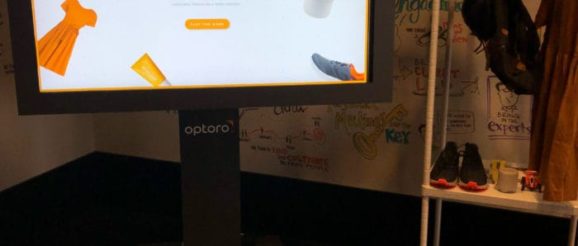 The retail industry is constantly evolving and changing, in large part due to growing customer demands and behaviors. In order to keep pace, retailers are looking for new ideas, technologies, and innovations that can drive positive business outcomes. From self-checkout, to immersive virtual reality experiences, to automated warehouses, new technologies will enable retailers to drive more customer engagement and reduce operating costs.
Accenture, a global consulting leader, has a retail practice dedicated to helping retailers with this challenge. Across the globe, Accenture has a number of Customer Innovation centers where they showcase innovative technologies. Accenture has created the centers to:
• Conduct executive briefings and workshops for current and prospective clients,
• Perform retail and consumer packaged goods research and development; and
• Familiarize the Accenture team with emerging and current industry best practices
One challenge that many of Accenture's retail clients are facing is the rise of returns. With e-commerce return rates reaching up to 30% or more, retailers are looking for ways to route returned inventory as efficiently as possible, speed up refund times, and use the returns experience as a competitive advantage. In response, Accenture asked us to be part of their innovation network.
This week, we launched our new interactive demo in the Accenture innovation center in Chicago. It demonstrates how our technology uses machine learning and big data to determine what to do with every single item that is returned. Visitors can also view our technology in action through our 360-degree warehouse video.
If you are interested in learning more about the Accenture Innovation center or seeing our optimization technology in action, contact us at [email protected].