Oracle Food and Beverage Enables Continued Innovation with Omnivore Integration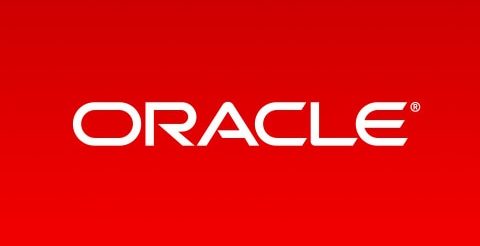 Oracle Food and Beverage Enables Continued Innovation with Omnivore Integration
Easy Integrations Allow Restaurant Operators to Extend Value of Point-of-Sale Investment with Third Party Solutions
Redwood Shores, Calif.—Oct 1, 2018
---
Oracle Food and Beverage has collaborated with Omnivore, a universal point of sale (POS) connection for restaurant app development and a Gold level member of Oracle PartnerNetwork (OPN), to encourage restaurant operators to develop differentiated customer experiences and further streamline operations with their Oracle Food and Beverage investment. With this Omnivore connection, restaurant operators can easily take advantage of an ecosystem of third party solutions through a single point of integration into the Oracle Food and Beverage Simphony restaurant management platform.   
"Guests are demanding engaging and personalized experiences from dining establishments and we believe continuous implementation of technology is essential to helping restaurant operators keep pace," said Chris Adams, vice president of strategy, Oracle Food and Beverage. "Through our collaboration with Omnivore, Oracle Food and Beverage is accelerating innovation in the restaurant community by making it easier than ever for operators to take advantage of the latest third party solutions."
Omnivore connects restaurant point of sale to over 150 restaurant technologies, aligning brands with consumer, staff and support center needs in order to grow transactions while minimizing expenses.
"Together, Omnivore and Oracle Food and Beverage bring merchants a true open, best-of-breed POS technology platform, giving restaurants access to the best available technologies to meet even the most creative brands' digital needs," said Mike Wior, CEO, Omnivore.  "We're proud to help Oracle customers navigate innovative third party solutions within a rapidly evolving digital landscape."
Together Oracle and Omnivore are enabling operators to create a unique technology footprint that will enable restaurants to establish a competitive differentiation that reflects their guest experience. By creating a single source of integration into Oracle Food and Beverage restaurant management software and POS hardware, operators can leverage Omnivore to further streamline operations and quickly deploy new technologies faster than ever.
---
Contact Info
About Oracle
The Oracle Cloud offers complete SaaS application suites for ERP, HCM and CX, plus best-in-class database Platform as a Service (PaaS) and Infrastructure as a Service (IaaS) from data centers throughout the Americas, Europe and Asia. For more information about Oracle (NYSE:ORCL), please visit us at .
About Oracle Food and Beverage
Oracle Food and Beverage, formerly MICROS, brings 40 years of experience in providing software and hardware solutions to restaurants, bars, pubs, clubs, coffee shops, cafes, stadiums, and theme parks. Thousands of operators, both large and small, around the world are using Oracle technology to deliver exceptional guest experiences, maximize sales, and reduce running costs.
For more information about Oracle Food and Beverage, please visit www.Oracle.com/Food-Beverage
Trademarks
Oracle and Java are registered trademarks of Oracle and/or its affiliates. Other names may be trademarks of their respective owners.
About Omnivore
Revolutionizing the worlds of hospitality and retail, Omnivore connects a retailer's point-of-sale (POS) with new technologies, driving engagement through the full lifecycle of the consumer experience. Omnivore's cloud-based platform enables a single integration through their API, seamlessly facilitating the connections to POS systems now and into the future. The platform helps restaurants discover apps for payment, reservations, delivery, loyalty, analytics and more to connect with millions of consumers around the world. Omnivore enables access to real-time, quality consumer level point of purchase intelligence. Located in the San Francisco Bay area, Omnivore is a privately held company. Visit omnivore.io.
---
Talk to a Press Contact
Matt Torres