Paper Airplanes, Innovation, and a Love for Learning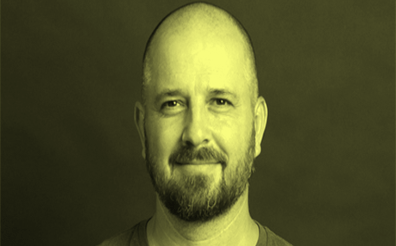 Personal perspective from a tinkerer turned CEO who built something uplifting.
GUEST COLUMN | by Shai Goitein
I have always loved all things that fly.
As a child, I built paper airplanes and as I got older, I flew paragliders and hang gliders.
I even became a pilot in the Israeli Airforce, which I did for 15 years.
While making things fly was a big part of childhood and early adult life, I'm an inventor at heart. After earning my Bachelors of Art in Industrial Design from Bezalel Academy of Arts and Design, I was lucky enough to turn my hobby of flying into a career.
Defying Gravity
My adventure started in 2007, when I offered my expertise to a community-volunteering project. Israel has a large immigrant population, so the community provides an evening education program to help immigrants learn marketable skills.
I volunteered for a STEM class, teaching immigrants about aerodynamics. We studied the aerodynamic properties, learned about micro technologies and lightweight materials like carbon fiber; made and launched rockets, and more.
To prepare for these classes, I purchased a high-end flight kit. While tinkering with it, I was reminded of my youth building paper airplanes. The beauty of a paper airplane is you can turn something as commonplace as a sheet of paper into something that defies gravity in a matter of seconds.
It flooded me with nostalgia, and that's when the lightbulb went off.
Inspired to Invent
I was inspired to invent. Just like the beginning of the scientific or engineering process, I defined the problem. I consulted with a friend who was an aerospace engineer and asked:
"How do you make a paper airplane with imperfect aerodynamic properties fly and ascend with propulsion and control?"
The activities that transpired trying to answer this question were full of trial and error.
We had to figure out how to create a motor to power a paper airplane, but not weigh it down. We had to create a motor that could account for design imperfections, such as instability. We then had to find a way to attach the motor to the paper airplane.
After 12 months, we came up with our first prototype. It was a lightweight motor that clipped to a paper airplane and used capacitor energy to fly for approximately 30 seconds. We called it the POWERUP 2.0 Free Flight. It worked great and it was a cool, hands-on way to teach anyone about aerodynamics.
However, as any engineer or inventor would agree, there are always more problems to solve. This is the definition of the innovation process. We asked ourselves:
"Can we fly a paper airplane using a mobile device?"
"Can we attach a camera and live-stream video to a mobile device?"
"Can we launch a paper airplane from the ground? Can we make it do tricks?"
We continued tinkering until we came up with new prototypes, which turned into more products that we offer today.
I came up with the idea for these products when I was teaching so I knew we would also have to create supporting materials for teachers.
In fact, the first person to buy the POWERUP 2.0 on Amazon in 2011 ended up being a STEM teacher. We used the innovation process to make upgrades, but instead of improving the product, we improved the experience for teachers.
Education Specific
We created an education-specific environment for educators on our website. Teachers can download a free instructional guide that walks them through a multi-week lesson plan for students in grades 4-6. It covers an introduction to aerodynamic properties, how to troubleshoot and refine paper airplane designs, and of course, powered flight using a motor.
In addition to posting free templates on our website, we partnered with Workbench Education to create an online community called FlightDeck where educators can preview others projects, as well as share successful designs themselves.
Our most recent innovation is the POWERUP Powered Paper Airplane Challenge. Registration closed September 28, 2018; students now have until October 31, 2018 to design the most aerodynamic paper airplane possible in order to hit a target when a POWERUP motor is attached and upload videos of their flights to FlightDeck for judging. Winners will be announced on November 7, 2018.
What We Created
What we created using the innovation process allows teachers to take something almost every student knows how to do – build a paper airplane – and turn it into an opportunity to learn complex aerodynamics concepts in a way their students can understand – all while using technology to keep students engaged. It allows for problem solving, critical thinking and creativity, but with structure.
My experience as an industrial designer, tinkerer, and now CEO, has proven to me that the innovation process is real. This evolution of an idea helped us create products teachers and students love.
—
Shai Goitein studied at the Bezalel Academy of Art and Design, worked at Kodak Israel for 10 years as Global Industrial Design Manager for B2B products and Head of Industrial Design, and is now CEO and Founder of PowerUp Toys. Write to: [email protected]