Pay-TV Innovation Forum reveals 2018 global findings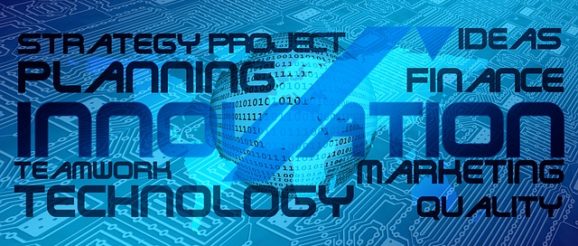 Pay-TV Innovation Forum reveals 2018 global findings
84 percent of pay-TV executives expect competition for paid-for video services to increase dramatically over the next five years
As TV and OTT converge, the pay-TV industry is evolving towards a platform-agnostic model, transitioning into a paid-for video market
Service providers are embarking on the next stage of digital transformation and innovation, encompassing accelerated improvements to the product and service portfolio, technology platform, commercial and operating models
Top three innovation areas include continued investment in next-generation advanced TV services, more diverse multiscreen propositions and super-aggregration
CHESEAUX, Switzerland, and PHOENIX, Arizona — NAGRA, a Kudelski Group (SIX:KUD.S) company and the world's leading independent provider of content protection and multiscreen television solutions, in partnership with MTM, a leading international research and strategy consultancy, today published the global findings of the 2018 Pay-TV Innovation Forum. In its third year, the programme seeks to identify how innovation is driving opportunities for content owners and service providers around the world as they face a disrupted market. The findings are based on extensive regional research conducted in Europe, North America, with a special focus on the United States, Asia-Pacific and Latin America.
The 2018 programme highlights that 84 percent of pay-TV executives expect competition for paid-for video services to increase dramatically over the next five years. While participants are optimistic they can continue to appeal to paying consumers, an increasing number – 90 percent of executives – believe that pay-TV providers will have to innovate strongly to remain competitive and relevant, up from 85 percent in 2017.
The research highlights how the pay-TV industry is converging towards a platform-agnostic model, and as a result is transitioning into a paid-for-video market, spanning a variety of offerings including standalone OTT and direct-to-consumer services. This shift is another reason why 77 percent of pay-TV executives consider innovation to be one of the top three strategic priorities for the industry.
Content piracy remains a concern, with executives agreeing that the industry is experiencing a significant threat to the longterm sustainability of pay-TV and OTT businesses. 47 percent of 2018 respondents believe that piracy will lead to greater pressures on the industry over the next five years, in line with 2017 findings.
While challenges remain, this year's research brings into focus the six key innovation areas in the industry:
Continued investment in next-generation pay-TV services: Most pay-TV providers (65 percent) have improved their portfolios in the last 12 months, primarily focusing on the core pay-TV proposition as they deploy next-generation set-top boxes that support advanced functionalities such as third-party apps, personalised content recommendations, and 4K.
More diverse multiscreen pay-TV propositions: 77 percent of executives surveyed believe that pay-TV bundles will evolve substantially over the next five years, catering to the needs of different customer groups, and 89 percent agree that delivering a seamless and personal consumer experience will be key.
The next wave of aggregation – super aggregators: This model, where companies offer a range of content and services via a single subscription, is seen as a way of simplifying a fragmented marketplace for consumers, while also offering additional growth opportunities for well-established operators.
Converging pay-TV / OTT offerings: Most traditional pay-TV providers are now looking to offer converged pay-TV/OTT services. As a result, the pay-TV market is transitioning into a paid-for-video market.
Moving beyond the set-top box: Many industry executives believe that network infrastructure and billing relationships – rather than proprietary set-top boxes – are now the gateway to the customer.
Growing focus on diversification, particularly connectivity: Fixed and mobile broadband services are expected to grow in importance in future as providers pursue bundling strategies to deliver better value and improve stickiness.
"Change is the one constant in the global pay-TV industry, driven by numerous pressures from competitors, pirates and subscribers, making it challenging for service providers and content owners to maintain revenue growth," said Simon Trudelle, Senior Director, Product Marketing, NAGRA. "It has never been more important to understand new consumer expectations, anticipate future needs and innovate, and this report reflects the way pay-TV service providers around the world are taking the necessary steps to strengthen and grow their product and service portfolios."
"It is exciting to see a growing number of service providers embarking on the next stage of innovation, encompassing product and service portfolio improvements, alongside advanced technology platforms and new commercial and operating models," said Jon Watts, Managing Partner, MTM. "By keeping innovation at the core of their strategies and recognising the need to diversify, service providers can continue to compete effectively and grow revenue."