Payment, benefits innovation play a role in reducing healthcare spending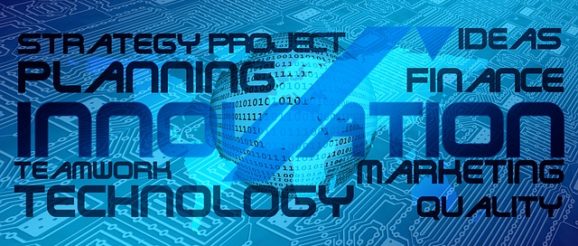 In 2012, the Congressional Budget Office published a report that reviewed all the payment demonstration programs that had been run by Medicare over decades. The report concluded that the only programs that worked were episode-of-care payment programs, also known as bundled payments.
A year later, another report by the same agency concluded that Medicare could save billions by expanding its bundled payment programs.
There's a reason why employers have turned to this form of alternative payment model — it's proven to work.
But according to Catalyst for Payment Reform, a non-profit whose members are large self-insured employers, the volume of healthcare dollars that are captured by bundled payments is low, barely getting to 10% of total spend. And yet, a variety of analyses have shown that approximately 70% of total employer-paid healthcare dollars can be packaged into bundled payments, and that those 70% contain significant opportunities for savings and quality improvements. We describe this as the "manageable zone" of healthcare spending and contrast it with the "retail zone" and the "insurance zone," each of which consumes 15% of all employer healthcare dollars.
The retail zone is where the majority of plan members spend their healthcare dollars. It's the zone that has experienced the greatest change this past decade with the introduction of convenience and low prices, concierge service for some and shopping tools for others.
It's also where Walmart, CVS, Walgreens, and, now, Amazon play, and where further price compression is likely to take place as competition for the foot traffic of consumer-patients accelerates.
The insurance zone is where the small number of high cost cases that inevitably occurs every year consumes 15% of total costs of care. It's very difficult to actively manage patients who have these rare conditions or to significantly reduce costs because every case is close to unique. However, there's likely an opportunity to reduce costs in that zone by encouraging more efficient sites of care and a decrease in the use of low-value care.
Our best estimate is that in both the retail and insurance zones, approximately 3% of total medical spend could potentially be saved.
On the other hand, the manageable zone is ripe for cost and quality improvement and has been the focus of those advocating reductions in low-value care, reductions in preventable complications, and reductions in patient safety failures, medical errors and other deficiencies of the delivery system. This is where bundled payments can be most effective.
With close to 20% of healthcare spend that could be saved by deploying a combination of payment and benefits innovation, what's stopping more employers from aggressively pursuing these strategies?
We say "more" because a number of employers are actively pursuing these strategies and they often make the headlines for those actions. Unfortunately, they are the minority, even if active, and can implement these strategies because they have the people and financial resources to act on their own. For all others, there are two principle barriers that have held them back.
First, limited scope programs generally fail to produce enough savings to justify the effort. Most employers and their benefits consultants have pigeon-holed bundled payments as only being applicable to a few inpatient procedural episodes when, in fact, they can be and are applied by some payers to a large variety of conditions, illnesses and treatments. As a result, small scope programs will yield small savings, making the operational lift to implement them barely worth doing.
Second, there is the unwillingness or inability of many third-party payers to implement bundled payment programs, partially because of a concern about the reactions of the provider network to taking on financial risk within a bundle, and the implications of steering patients to high-value providers. Most payers are concerned that their network will revolt, causing them to potentially lose their most important customers: self-insured employers.
Harvesting savings in a sector with deeply entrenched interests is not and will not be easy, and employers have to disrupt the system by implementing the combination of provider and plan member incentives to get those savings. Dozens of employers across the country have already made that decision. It's now imperative for hundreds more to join them.
This article originally appeared in Employee Benefit Adviser.