PepsiCo's Growth Office Drives Innovation And Sustainability, Propelling $20 Billion Snack Giant To New Heights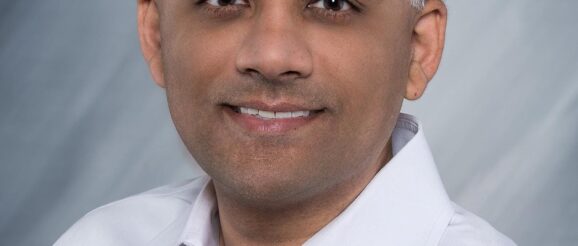 Parth Ravel, senior vice president and chief growth officer at PepsiCo Foods North America
PepsiCo Foods North America sees opportunities for growth, despite being a $20 billion business. The company's products touch 94% of households and every zip code in America, products including well-known brands like Frito-Lay North America and Quaker Foods North America.
Parth Raval is the senior vice president and chief growth officer at PepsiCo Foods North America. Created in late 2020, the Growth Office increases the efficiency of product development by bringing together different divisions throughout the company – from marketing to sales.
The office helps the company to remain competitive in today's environment by improving end-to-end commercialization from strategy through execution across various functional groups. "The Growth Office allows us to think and plan for both the short- and long-term and provides access for our people to gain broader experiences," Raval explained.
The operation also enables future growth opportunities through cross-functional collaboration. As an example, Raval mentioned, "We're having more discussions about data and analytics—and how we can use them to drive business benefits—than we have ever had."
He elaborated, "Our sector is large, over $20 billion in sales, and we have almost 70,000 frontline employees."
Overall, the U.S. snacking marketing is valued at $115 billion, according to PepsiCo, giving the company roughly 20% ownership of the segment.
"As you think about the complexity of getting your favorite products to market, it helps to have a horizontal organization that links things together to ensure we're making the best decisions. There isn't a function within PepsiCo Foods North America that my team doesn't work with routinely to drive business decisions and outcomes," says Raval.
PepsiCo uses a construct of thinking and time horizons. Horizon One is short-term, a year to 18 months; Horizon Two is medium-term; and Horizon Three is three-years plus. "When you're in an operating organization, the center of gravity can focus or collate around short-term tactics," noted Raval.
"Our team thinks about all three horizons, allowing our people to get broadening experiences, so we've got a lot of functional experts, people with deep experience in sales or marketing or the supply chain," he said.
The Growth Office evolved from the small group devoted to strategy and transformation.
Today, it has expanded to over 200 individuals, working on strategy, commercialization, revenue growth management and transformation, which has two areas, digital transformation and go-to-market transformation and a PMO team.
Raval's team prioritizes the most significant opportunities for the organization.
His team did an extensive survey and found hundreds of projects going on across the organization. His Growth Office honed down over 600 to the 20 biggest product development projects "that will make a difference for the company," he says.
Remaining Competitive
Raval gave examples of how the Growth Office has enabled the company to remain competitive.
PepsiCo Foods NA has a big multi-pack business. "In retail, smaller bags are packed in a bigger box," the executive explained. "Over the course of 2021 and 2022, we decided to transition this business unit. We have gone from not great-looking sacks to boxes."
"It may sound very straightforward, but there's a lot of complexity involved here, from marketing through the supply chain and into sales and working with our customers to rewire this entire business unit through a significant packaging change," Raval says. "This has enabled us to be a lot sharper at retail on how we show up, and it's driving growth because we're able to merchandise a lot more efficiently."
The innovation provided sustainability benefits. "We've removed over 12 million pounds of plastic from the environment in making this shift," Raval noted.
The move met with approval from analysts. Brittany Quatrochi, an analyst at Edward Jones, called PepsiCo's snack portfolio "a competitive advantage" and praised the company's work to keep its classic brands relevant through innovation. She pointed to the debut of different packaging sizes as one example.
As a longer-term example of remaining competitive, Raval cited digital transformation.
His operation has been working to transform the digital solutions and tools the company's teams use from the analog ones that they have used historically. "We now have a much more modern device that our over 25,000 frontline reps use. It is cloud-enabled and allows our reps to drive ordering and merchandising at retail," Raval noted.
Leadership Path
In his 17 years at PepsiCo, Raval has worked in many areas across the organization, including Corporate Strategy/Global M&A, driving key projects in Thailand, India and China in strategy. Most recently, he led the Corporate and Global Foods & Beverage Groups Strategy in Purchase, along with the Enterprise Transformation Office.
One of the leadership lessons he has learned is the importance of breaking down silos.
Ravel has said that silos stifle success, collaboration and innovation. "Organizations that break down these silos and react nimbly and quickly will come out on top."
Raval explained, "We need to think about how the system works and the power of the system. It's constantly forcing me to ask myself, 'Is there a better way to do this?'
"Second, leading with empathy and compassion is critical."
Raval spends time doing the rounds with his teams. "You need to understand what's beneath the ice with our associates. It's that blending of what's happening in their personal lives versus their work lives. I try to develop an understanding of people's genuine aspirations," he said.
"Compassionate leadership needs to be a bigger part of our vocabulary. Finally, the diversity component is critical. My team is a team of teams, and I'm very proud of the diversity that's both visible and non-visible. The non-visible component is equally powerful. This means allowing for different mindsets or distinct ways to solve a problem. That's what highly effective teams will be about in the future."
Raval spoke about moments in his career when he knew is career was on the right path – "moving up and to the right" on a 2×2 matrix.
"At one time, I was leading the frontline in Texas, and I developed great empathy for the frontline who get things done daily for us.
"Another moment that comes to mind is when I led the Walmart customer team to the importance of quick decision-making. I was able to apply that learning in other roles. That moves you up and to the right. The third example is my position before this, when I was leading global corporate strategy for the organization: when you think in terms of scenarios and navigate uncertainty and make trade-offs.
"When you start putting all these various moments together," he concluded, "you start to see yourself traveling up and to the right on that matrix."