Physician Leader Hoberman Named National IT Leader for Permanente Federation | Healthcare Innovation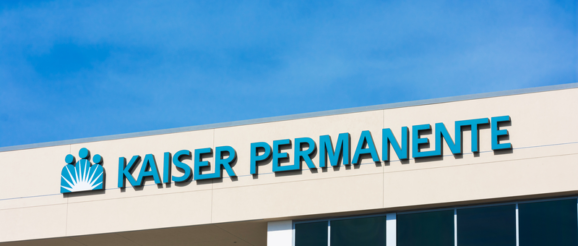 The Permanente Federation has appointed Brian Hoberman, M.D., M.B.A., to its National Permanente Leadership Team as executive vice president and chief information officer and national information technology leader.
The Permanente Medical Groups are self-governed, physician-led, prepaid, multispecialty medical groups composed of nearly 24,000 physicians.
In his new national leadership role, the organization said, Hoberman assumes a broad set of governance and leadership responsibilities for information technology in care delivery. This includes oversight of current technology assets, making appropriate investments in new technology and advancing technology risk management efforts, including cybersecurity and vendor relations. The position involves collaboration with national, regional, and medical center leaders and staff across all Kaiser Permanente entities.  
In addition, Hoberman serves as chief information officer for the Permanente Medical Group (TPMG), helping to direct the IT used by 10,000 Permanente physicians and 45,000 staff in the practice of Permanente Medicine throughout Northern California.    
"The Permanente Medical Groups lead the nation in developing and implementing technology-based innovations that help us to deliver high-quality medical care," said Maria Ansari, M.D., the Permanente Federation's co-CEO and CEO and executive director of The Permanente Medical Group, in a statement. "Dr. Hoberman's proven leadership on strategic projects and partnerships has led to better care and more accessible information for our members and patients while improving performance across the organization. His expertise, vision and passion will take us to the next level of health care transformation." 
Hoberman led the development and deployment of Kaiser Permanente's inpatient electronic medical record, Kaiser Permanente HealthConnect, starting in 2003, He has served as the Permanente Medical Group national leader of KP HealthConnect since 2016.  
He also chairs the National Product Council, which governs selection of medical products and devices across Kaiser Permanente.