PLDT x Smart x University of Baguio: Promoting Innovation & Engineering Excellence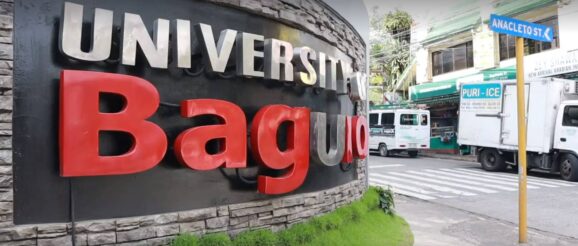 PLDT and Smart Communications, Inc. have partnered with the University of Baguio to enhance the College of Engineering's curriculum through the Smart Wireless Engineering Education Program (SWEEP), the country's first industry-academe linkage program. The initiative aims to align the engineering program with technological trends and strengthen the linkage between academia and industry.
"We acknowledge the contribution of the industry reaching out to and partnering with the academe. Under this collaboration, we have extended our expertise in the field of wireless telecommunications and technologies, which aim to add value to what UB currently has," said Hope Mamucud, Senior Core Network Supervisor at PLDT and Smart.
"We currently offer a Technopreneurship subject in the School of Engineering and Architecture that requires our students to create prototypes and explore innovations. We also have Robotics incorporating Artificial Intelligence and Machine Learning in our curriculum. With PLDT and Smart extending their technical expertise, we can further improve these subjects under this partnership," said Engr. Annalyn D. Soria, MACT, UB Faculty.  
"I chose to take Electronics Engineering so I could learn more about the current and upcoming trends in technology. I also believe through technology and innovation, I can contribute to addressing the waste management challenges in our community," said 24-year-old John Reynald Garcia, a UB Electronics Engineering student.  
"Trainings extended under SWEEP can help us gain knowledge in technology and enables us to become familiar with advanced innovation and equipment available. This can eventually add value to our academic and professional development," John added.
Since 2003, PLDT and Smart have being supporting colleges and universities all over the Philippines through SWEEP. The program underscores the PLDT Group's commitment to innovation and digital inclusion, and supports the government's key digitalization efforts, by fostering industry-academe linkage. The PLDT Group is a founding member of the Digital Infrastructure pillar of the presidential Private Sector Advisory Council or PSAC.