PLM increases automotive product innovation with collaboration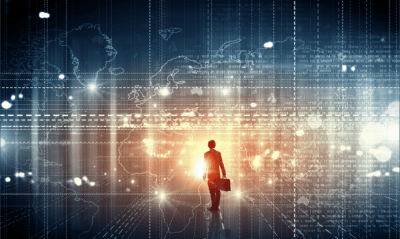 Product Lifecycle Management (PLM) is a mainstay of automotive operations. It's set to become even more important to the success of auto manufacturers as CIOs are increasingly asked to digitize production operations and work more closely with suppliers and partners. But can PLM provide the foundation to deliver the level of innovation the industry requires?
Automotive manufacturers and suppliers represent the largest growth area for PLM software, expanding from $5.1 billion in 2017 to $7.85 billion by 2022, at an annual growth rate of 9%. One reason for this can be found in KPMG's Global Automotive Executive Summary for 2018, which says: "The auto business is part of an open, dynamic & self-organizing ecosystem consisting of physical assets, services and content. Finding the right balance between where to compete, cooperate or consolidate with industry peers and to wisely co-integrate content from non-asset based digital challengers is key."
The traditional automotive supply chain has been replaced by a multi-layered, multi-territory trading partner ecosystem. Not only are OEMs working more closely and collaboratively with their Tier 1 and 2 suppliers, they are redefining their relationship with customers and non-automotive competitors such as IT companies.
Results of KPMG's survey showed that automotive companies believe focusing on the product is the path to continued and sustainable success. The study indicated:
51% of respondents felt that they cooperated rather than competed with ICT companies.
66% of executives recognized that they should focus on 'product-centric data' to improve bottom-line results, performance and safety rather than 'customer or ecosystem data'.
85% of executives were convinced that data and cyber security is the number one prerequisite for future consumer purchasing decisions.
Almost 90% of the executives felt that remanufacturing­—combining reused and new parts—was a feasible concept because making the most efficient use of resources will be one of the biggest drivers in the industry.
Putting the correct PLM strategy and solutions in place is vital if automotive manufacturers and suppliers are to succeed in delivering product-focused innovation in key areas of business operations.
Design and development
Auto manufacturers are streamlining the development and launch of autonomous, connected, and fuel cell vehicles by bringing together global teams of mechanical, electrical and software engineers—and not just internally, as suppliers are being asked to contribute much earlier in the design process.
This more collaborative process aligns with a drive to improve deployment of resources. By breaking down design silos, auto companies can reuse parts and software across models and production facilities, significantly reducing time and effort needed to engineer new products. A centralized PLM solution is required to ensure that each stage is properly managed with resources maximized.
New product launches
Adding new vehicles to a product family is one way in which an automotive manufacturer can grow revenue. As global manufacturers look to launch at least 50 new models each year, PLM is required to meet or exceed the time-to-market schedules for the launch of each product into its respective markets. Each product launch must be effectively orchestrated between all partners within the supply chain with relevant, up-to-date product data that is quickly and securely available at each stage.
Personalization and customization
Customers demand greater levels of personalization, but this requires the ability to implement build-to-order and configure-to-order production strategies. PLM is essential not only to help manage the complexity of modern production but to turn build-to-order products into something that can be done economically at scale. Part of the solution is the integration of PLM data with data from other systems such as ERP, CAD and CRM to deliver products that can be configured faster and at less cost. PLM can help provide the data that enables engineers to make more informed cost trade-offs between full personalization and effective production.
Improved production
As more technology is added to vehicles, auto manufacturers are creating products that are highly complex and sophisticated. This requires cross-functional teams, often with new skill sets. But, in many companies, the engineering teams are siloed with technology that doesn't afford them the required collaboration. At the same time, manufacturers are looking for improved business efficiencies, cost management, resource allocation and quality assurance across the end-to-end product lifecycle. A centralized PLM platform facilitates the effective data management and information sharing needed in a production environment where suppliers are responsible for the bulk of production of any vehicle.
Today, it may be more appropriate to think of PLM as Product Innovation Management. It's the foundation on which automotive companies can work collaboratively with partners and suppliers to develop, produce and sell the new generation of connected and autonomous vehicles.
To find out more about how OpenText™ can help you deploy PLM solutions to drive innovation in your business, please complete the short form beside this blog.