Premium and powerful, the Samsung Galaxy S22 Ultra is breaking the rules of smartphone innovation – Hypertext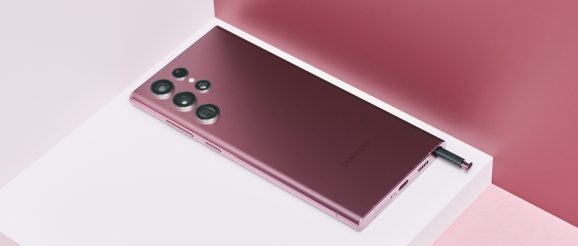 The best camera, performance, and connectivity ever on a Galaxy smartphone has arrived.
The newly-launched Samsung Galaxy S22 Ultra reimagines the mobile experience with an incredible balance of power capabilities and premium features. Samsung has also merged the best of two smartphone legacies – the unrivalled power of the Note series and the pro-grade camera and performance of the S series.
Featuring a built-in S Pen, advanced Nightography and video capabilities, and battery life that lasts over a day, Galaxy S22 Ultra is the most powerful Ultra device Samsung has ever created. It delivers sophistication in a very powerful device.
Galaxy S22 Ultra is built for your most productive workdays, as its equipped with an amazing latest 4nm processor, which powers Samsung's most advanced AI and ML processing.
It also features connectivity features, which help you go further and faster than ever before. That means you can enjoy impressive performance on all your most-used apps, whether you're gaming, streaming, or working. All that power runs on Galaxy S22 Ultra's powerful battery, which gives you more than a full day of use in a single full charge.
Another big reason to love its game-changing performance is that it also supports 45W super-fast charging, so you can record more than 50 minutes of video – after a 10-minute charge.  Work, play games, watch videos, and more, with power that always keeps you connected.
Samsung have clearly created an epic standard for smartphone experiences including an eye-catching design. With seamlessly integrated camera lenses and a sleek metal frame that creates a mirrored effect, Galaxy S22 Ultra represents Samsung's most premium look and feel.
Luxurious glass and haze finishing adds an elegant touch to Galaxy S22 Ultra's reimagined linear, floating layout – complete with Galaxy Note's iconic sharp angles – all encased in a streamlined design. As durable as it is striking, Galaxy S22 Ultra comes in four nature-inspired colour options, including Phantom Black, Phantom White, Green, and Burgundy.
Trade-in to Trade-up to a smartphone like no other
Samsung is now offering those who want to switch to the Galaxy S22 Ultra the value of its Trade-in programme, which makes the device accessible to more people.
You can now trade it in your old phone and save up to R10 000 if you purchase in cash, or save up to R400 monthly on a contract. The Galaxy S22 Series is open for pre-orders until 10th March 2022.
It will be available in the country on 11th March 2022. In the spirit of breaking barriers Samsung has an irresistible launch offer, which includes the peace of mind of Samsung Care+, a dedicated product support service covering accidental damage such as a cracked screen and repairs.
Buy Galaxy S22 Ultra – Receive Galaxy Buds Pro Free – plus the option to get the benefits of Samsung Care+ for a once-off payment of R799.
Explore the rule-breaking Galaxy S22 series and pre-order here.