Preparing the Social Innovation Ecosystem for Future Changes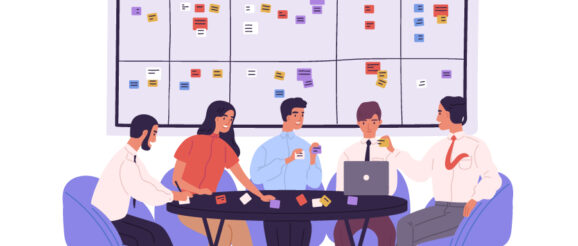 Millions of us now work full time to "do good." We work at nonprofits, foundations, social enterprises, investment funds, government agencies, and in communities. Trillions of dollars are spent every year to build a better world in the United States, and trillions more are spent around the globe.
Over the last few decades, humanity has created an enduring global apparatus of altruism. What should we call this beast we have built? The common words are unsatisfying. "Sector" is a soulless word, but "community" feels insufficient. "Market" turns off many, but "philanthropy" doesn't capture the critical work happening in, well, the market.
Perhaps the best among imperfect options is to call it an "ecosystem," in particular, the "social innovation ecosystem." "Social," because the work we do aims toward shared benefit. "Innovation," not because we fetishize the latest gadget, but because we are constantly seeking solutions. And "ecosystem," because we are, in our own way, a cluster of living elements that interact with each other and the world around us.
For all the many flaws of this social innovation ecosystem, it is a triumph of the human heart and mind. After decades of fundraising calls, board meetings, investor pitches, strategy retreats, and budget sessions, altruism is now built into our economy and our politics. We should throw a party.
But after our party, once we've cleaned up the trays of hummus and cucumbers, we'll need to confront the litany of flaws in our social innovation ecosystem. Our organizations too often replicate the inequalities we seek to address. Our relationships are rife with power imbalances. Our work is too often defined by inefficiency and ineffectiveness.
And, worryingly, we do not seem ready for the challenges facing us. Are we prepared for the inevitable disruptions of artificial intelligence technology? Can we avoid the political polarization that has divided much of society? Can we step up to the challenge presented by climate change? Many (myself included) would wager that, in its current form, the social innovation ecosystem is not up to the tasks ahead.
The post Preparing the Social Innovation Ecosystem for Future Changes appeared first on Giving Compass.