Pressure BioScience's Pressure-Based Tech Is Ready To Spur Innovation And Growth In A Life Sciences Sector In Flux – Jazz Pharmaceuticals (NASDAQ:JAZZ), Pressure BioSciences (OTC:PBIO) – Benzinga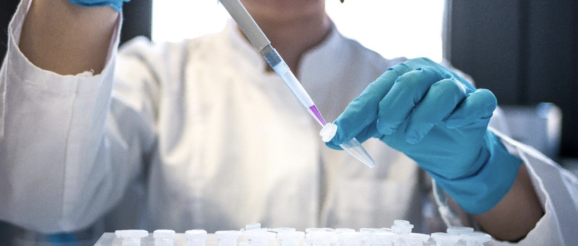 Often considered recession-proof, the life sciences sector faced a surprising amount of uncertainty over the past few years with up to 80% of companies saying they've been negatively impacted by the macroeconomic conditions that have shaken markets around the world. 
But even as the inflation and supply chain disruptions that have put pressure on the sector persist, industry leaders are optimistic that innovation and adaptations can keep life sciences resilient. Here's what's shaping the industry in the year ahead and how Pressure BioSciences PBIO is positioning itself to leverage new opportunities across the sector. 
A $200 Billion Patent Cliff Is Redistributing Market Share And Rebalancing Portfolios
Just 7% of specialty drugs on the market today have biosimilar competitors in the U.S. But as a flood of patent protections expires over the next few years, that number is expected to more than triple. That's because between 2020 and 2030, patents for drugs generating a combined $200 billion in annual revenue will lose patent protection. That's spurring unprecedented expansion in the biosimilar market which is growing at an estimated compound annual growth rate of 56%, from $15 billion in 2020 to over $60 billion by 2030. 
For the brands that originally benefited from that exclusivity, the so-called patent cliff represents a painful transition period as their revenue takes a hit and they're forced to find other ways to make up the losses. But for small and mid-sized biotechs and pharmaceutical companies, in particular, the patent cliff is a chance to develop a biosimilar competitor to these previously off-limits drugs. 
Biosimilar drugs are cheaper and faster to bring to market thanks to the Food and Drug Administration's (FDA) shorter approval process. While the median cost of development for new drugs hovers around $1 billion, costs for a biosimilar range from just $100 million to $300 million. That lower cost of development allows companies to offer the drug to patients at a fraction of the cost – typically about 30% cheaper than the original. 
For PBI, the growing biosimilar market is ripe for its pressure-based BaroFold system. The company designed the processing platform to give researchers precision control as they manipulate the unfolding and refolding of the protein drug candidates and other cell materials that are key to so many of the top biologics in development. The added precision made possible with the BaroFold system can improve the efficiency of the manufacturing process and the quality of the resultant drug candidate. But it can also potentially level up the safety and efficacy of the drugs made, giving biopharmas the opportunity to put out a biosimilar that's not just more affordable, but also more effective. 
Biopharmas Are Betting Big On Cannabis
In 2018, Jazz Pharma's JAZZ Epidiolex, a seizure medication, became the first and only cannabis-derived prescription drug to receive FDA approval. Since then, more and more clinical trials are underway to develop other therapeutics tapping the plant's medicinal uses, but approval has been painfully slow because complex regulations added so many extra steps and redundancies. 
That weedy regulatory landscape changed last year when President Biden signed the Medical Marijuana and Cannabidiol Research Expansion Act into law in December. Drug developers will no longer need to seek separate approval from the Drug Enforcement Agency (DEA). It also enforces shorter DEA registration and review processes and tasks the agency with ensuring that there is an adequate and uninterrupted supply of marijuana for researchers working on new therapeutics. 
Earlier that same year, Jazz began construction on a $100 million manufacturing facility that will be dedicated to producing cannabis-based medicines. Meanwhile, the largest cannabinoid manufacturer in the world, Brains Bioceutical Corp TCNNF signed a landmark CBD supply agreement in April with Brazilian drug manufacturing giant, Prati Donaduzzi.
PBI's UltraShear™ Technology (UST™) platform is tailor-made to produce high-quality CBD nanoemulsions. It does this by breaking down the CBD oil into droplets that are so small, they effectively become water-soluble. That can turn an active ingredient contained in the oil that is typically poorly absorbed by the human body into one that's more easily and more consistently absorbed.
For the pharma companies working on cannabis-derived therapeutics, that improved absorption is key to delivering more precise dosing and developing drugs with more consistent and reliable therapeutic effects. That could be a game changer for medical cannabis research, which has been plagued by promising but inconsistent clinical results due to the low and unpredictable absorption rates of most cannabis-derived compounds. 
Featured photo by Julia Koblitz on Unsplash.
This post contains sponsored advertising content. This content is for informational purposes only and not intended to be investing advice.