Producers Guild of America announces key dates for "The PGA Innovation Award" for 34th Annual Producers Guild Awards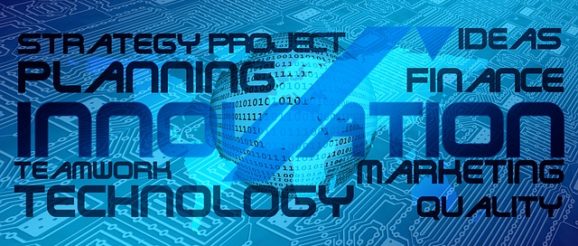 Award Honors Outstanding Entertainment Endeavors Across VR, AR, Experiential and Other Emerging Media
The Producers Guild of America (PGA) today announced the application period is now open for the PGA Innovation Award and the deadline for submission is January 10, 2023. The PGA Innovation Award will be bestowed upon the production of a noteworthy, impactful new media program that significantly elevates the audience's viewing experience. The winning submission will challenge the limits of standard formats and drive forward the industry's perception and application of new media in an entertainment context.
Programs released between January 1, 2022 and December 31, 2022 are eligible for the honor. For programs that cannot be viewed linearly via the existing submission procedure, a video demonstration may be submitted instead. For additional details about the submission process, the award and eligibility requirements, please visit:  https://producersguildofamerica.submittable.com/submit/243497/the-pga-innovation-award-2023
"In addition to celebrating innovation in storytelling, the Innovation Award recognizes the importance of new media producers to the Guild and in the industry." said Iris Ichishita, Vice President, New Media of the PGA and Chair of the New Media Council Board of Delegates. "It is an award where big studios and small independents compete, where unique or different achievements are given equal consideration, and where the craft of producing plus format really does equal impact, for audiences and the industry alike."
The award will honor exceptional distinctiveness, inventiveness, and impact of the submitted work in expanding the conventions of program format, content, audience interaction, production technique and delivery. Such work may reflect a reimagining or reworking of existing concepts and approaches in a new way or may be an entirely novel type of experience. 
Entries will be reviewed and voted on by a jury of blue-ribbon experts in the field of new media.
The Innovation Award, along with other key awards, will be given out at the PGA Nominees Event prior to the Producers Guild Awards show. Confirmed details about that event, which will happen prior to the awards ceremony on February 25th, are forthcoming.
Applications may be submitted at the Producers Guild website: https://producersguildofamerica.submittable.com/submit/243497/the-pga-innovation-award-2023
About the Producers Guild of America (PGA)
The Producers Guild of America represents over 8,500 producers. It is a non-profit trade organization that represents, protects and promotes the interests of all members of the producing team in film, television and new media. 
The Guild invests in its core values that benefit the industry at large. These values are rooted in facilitating employment of its members, advocating for sustainable practices in production that minimize human and environmental harm, ensuring a set culture that advances safety and creates viable pathways into the guild for the next generation of producers, particularly those from populations underrepresented in the industry. Year-round it hosts a number of educational, mentoring and professional networking programs, as well as industry events that honor excellence in producing.
Website: https://www.producersguild.org/
Instagram: @producersguild
LinkedIn: https://www.linkedin.com/company/producers-guild-of-america/
Twitter: @producersguild