Product Engineering Services and Solutions: Stepping towards Innovation and Agility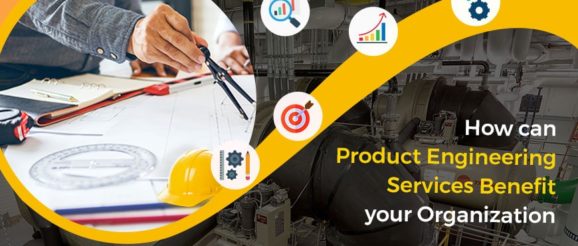 Is your enterprise suffering the consequences of age-old legacy system? Though you might be aware of the fact that this is high time for replacing those legacy systems with high-tech ones, you are reluctant from doing so. What is stopping you from adopting technologically advanced system or solution?
Ask a couple of technical persons facing similar situation and you would usually get some common replies, some of which are mentioned below:
We are not ready to face the risks involved in migrating to an advanced technology system
Not sure whether our existing clients would like this massive change
Time and cost of creating and nurturing a product engineering team is beyond our budget
While these issues are too important to be ignored, enterprises do not think about adopting new technology system. But, what if you get relentless support from product engineering services & solutions provider that address all these challenges? It would be more exciting if product engineering services come with assured ROI, isn't it?
Professional Product Engineering Services & Solutions: How can it benefit your organization?
Product engineering services or solutions are aimed at developing a technologically-enabled system that can be immediately put to use for the betterment of your business or sold to clients. Product engineering service allows for the usage of emerging technologies to implement best-in-class features and functionalities in the system with quick turnaround time.
The demand for product engineering services and solution is growing at an unprecedented pace. Enterprises wish to focus their energy on enhancing core business instead of investing extra time and money on creating a new team for building a high-tech system.
As per the survey by Markets and Markets, the total spend on product engineering services is estimated to reach USD 1,003.12 Billion by 2021, at a CAGR of 8.2% from 2016 to 2021. Product engineering services and solutions help customers in availing the benefit of technology leadership, that too at cost-effective rate.
With best-in-class services, organizations can achieve the following:
Transform legacy systems into advanced ones to survive in this technologically-enabled era.
Gain the flexibility to work across a host of new third-party devices and platforms using system interoperability.
Get more time to focus on business operations while a reliable outsource vendor is looking after product engineering.
Leverage the advantage of latest technology and stay at par with current market trends.
Engaging with Product Engineering Services Provider
Once convinced of procuring product engineering services and solutions from a reputed source, let's understand the stepwise process.
Understanding Customer's Requirements & Ideation
The service provider would like to understand your requirements in detail along with all the specifications and preferences. Once the requirements are clear, product engineering company analyzes the scope of technology invasion, identifies the roadmap for implementation and figures out ways in which it could benefit the organization.
Actual Development and Engineering of the Product
Once the prototypes are ready and approved by the customer, product engineering team starts working on the actual development. The work is divided among team members as per their expertise and experience. Rigorous product engineering involves designing the technology architecture, creating a seamless environment and delivering integrated products. End result is the development of product that delivers superior performance in diverse environments and load scenarios.
Testing of the Developed Product
Testing of product can be done either in correspondence with the development or after it. It is suggested to carry out testing and development simultaneously as it becomes easy to implement the needed changes. Testing also involves gauging the usability of the product and identify whether or not it completely serve the purpose of development.
Product Support and Maintenance
Deployment of flawless product and its regular support and maintenance activities is also a part of product engineering lifecycle. This step of support and maintenance is also responsible for smooth implement of the prepared product in the environment for which it is built. Further, support and maintenance team of product engineering service provider has to ensure whether the software product is working efficiently and compliant with the latest industry standards. They also help in migration of product to other technology platforms.
Conclusion
Product engineering services and solutions have the potential to speed up the operations of your organization, improve efficiency and scale business to new heights. Hidden Brains is a leader in delivering product engineering services for enterprises to adapt to the ever changing landscape. Explore our different delivery models and choose the one that suits your project the most.
written by Albert Smith for Enterprise Solutions section(s).