Product Manager – Innovation at Tech Data – Tampa Bay Tech Jobs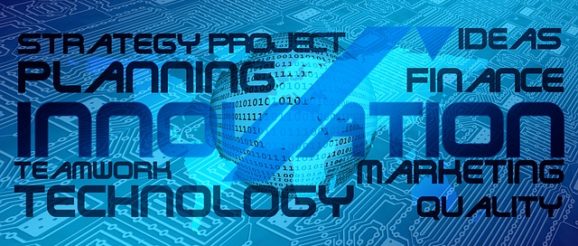 Title: Product Manager – Innovation
Company:Tech Data
The Product Manager will focus on user experience and innovation in order to drive product design to impact UI, API connectivity as well as platform functionality and stability. The Product Manager is a key contact point for business stakeholders, and act as a liaison between the development team. They will meet with the Product's customers regularly to review strategy, requirements and design recommendations.
Essential Duties & Responsibilities Required
Represent the Product as a product expert at industry events, customer interactions, and other external facing activities
Operationalize the Product through training and necessary documentation both internally and externally
Keeping in touch with stakeholders of the product through regular communication
Communicate clearly and efficiently by coordinating product release communications
Provide sprint themes and new user stories for sprint planning along with acceptance criteria for those user stories
Be available for the development team in Scrum meetings
Work with the development team members as questions arise on user stories to ensure developers have all information needed to complete their change
Other Duties & Responsibilities:
Additional duties as assigned
Meets attendance and punctuality standards
Qualifications, Required Knowledge Skills & Abilities and Working Conditions
Experience:
1 to 3 Years of relevant work experience.
Relevant supervisory / managerial experience will appear here
Education & Certifications:
Bachelor's Degree with Business Field of Study preferred.
High School Graduate required.
Other Education / Certifications: Information Technology
Working Conditions:
Occasional non-standard work hours or overtime as business requires.
On-call availability required as necessary.
Professional, office environment.
Some travel required.
Required Knowledge, Skills & Abilities:
Able to execute instructions and to request clarification when needed.
Possesses basic clerical and data entry skills.
Able to create and conduct formal presentations.
Able to interact effectively with all levels of management.
Negotiate skillfully, promote/sell ideas persuasively, and close transactions with mutually beneficial results.
Possesses strong multi-cultural interpersonal skills.
Possesses strong leadership skills with a willingness to lead, create new ideas, and be assertive.
Possesses strong organizational and time management skills, driving tasks to completion.
Constructively work under stress and pressure when faced with high workloads and deadlines.
Maintain and promote social, ethical, and organizational standards in conducting internal and external business activities.
Able to work independently with minimum supervision.
Able to maintain confidentiality of sensitive information
Able to build solid, effective working relationships with others.
Exhibit ability to be sensitive to the needs, concerns, and feelings of others.
Able to quickly learn new systems and technology.
Able to use relevant computer system applications at an intermediate level.
See full details and apply at https://external-techdata.icims.com/jobs/21834/product-manager—innovation/job