Product of the Year China: Rewarding innovation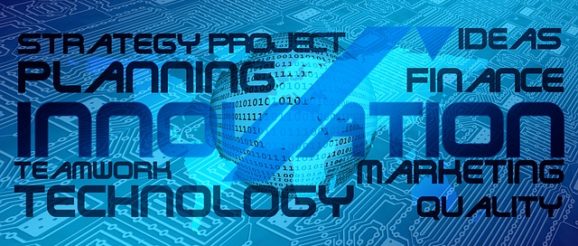 China's economy is shifting from high-speed growth to high-quality development, with the FMCG sector in particularly progressing at breakneck pace. Of course, along with that progress comes heightened consumer expectations. Meeting those needs and cutting through the diversity of products on the market is now a matter of measuring value and innovation. In fact, Nielsen data shows that 65 percent of the increase in FMCG sales comes from "new" products.
POY's (product of the year) place in discerning this shift towards innovation cannot be understated. Their top honour, the "Product of the Year Award," originally founded in France in 1987, is now operating in 43 countries and regions including the UK, United States and China. One of the main areas of focus in China's award will be category innovations that support healthy and modern lifestyles, while addressing the country's unique consumer needs.
A distinction worth its weight in gold
POY is the world's largest consumer-voted award in innovation. CEO at Voted Product of the Year Worldwide, Philippe Gelder, posits his organisation's goal as "rewarding brands with a credible sign of consumer recognition for their effort to produce innovative, fast-moving consumer products with utility and purpose."
Branding yourself POY is no walk in the park. The logo is granted based on the votes of a panel of between 5,000 and 30,000 consumers through a proprietary research and voting process conducted by Nielsen across each country. There is only one winning product crowned from each category, announced at annual, country-specific award ceremonies.
The voting process weighs products in four areas: attractiveness (20 percent), perceived innovation (40 percent), purchase intent (20 percent) and product testing (20 percent). Entrants include those from the FMCG industry, as well as electrical appliances, home maintenance, digital products and services, and more.
For those hoping to leverage a POY win as a marketing tool, the logo is granted on a yearly basis, and has a proven record of being a powerful endorsement for increasing product awareness and sales. A 2017 Ipsos study across mature markets revealed that 90 percent of consumers recognise the POY logo, 72 percent see it as a boost to the related brand's image, and 76 percent see the logo as an incentive to purchase. On the retail side, 81 percent of businesses report POY as spurring a significant boost in revenue. Meanwhile, 71 percent of retailers are more likely to stock a product bearing the logo, and 87 percent believe the logo has a greater impact than the term "new".
For those looking to drop their name in the hat in 2019, only products on the market for less than 18 months qualify. All candidates are granted access to a full report of the survey, regardless of the outcome.