PSHS Southern Mindanao highlights innovation and learning among kids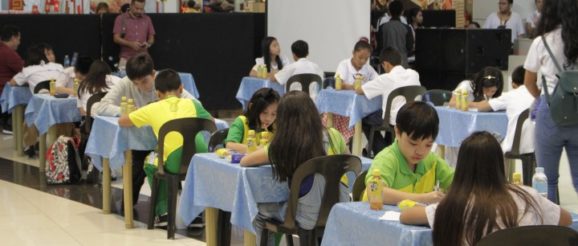 DAVAO CITY (PIA) – The Philippine Science High School – Southern Mindanao Campus (PSH-SMC) is promoting innovation and learning through this year's Smart Up! 2020 which showcases the talents and skills of pupils from Grades 5 through 6 from schools within the Davao Region.
Featured in this year's Smart Up! 2020 are the best and brightest Grade School pupils in the fields of Game Design, Robotics, Ecology, Writing, and Photography. The event was held on Jan. 24 at the Activity Center of Abreeza Mall in Davao City.
The Student Government President of PSH-SMC Adrian De Guzman Gabonada emphasized that Philippine Science High School wishes to recognize the various avenues of learning.
"We encourage other students and tell them that is not just about books in Philippine Science and that's what we're hoping to do in our SmartUp by showing them performances, our clubs of different fields – showing them that Philippine Science is also about theater, robotics, writing, literature, sports so that we encourage them," Gabonada said.
The participants of SmartUp 2020 will compete with each other through an essay writing contest, impromptu speaking contest and, a robotics contest.
Apart from sparking innovation in young minds, the said contest also seeks to give young minds with huge potentials a chance at a good education through the PSH-SMC scholarships available for interested incoming Grade 7 applicants.
Delia Legaspino, the Campus Director for PSH-SMC is confident that SmartUp! 2020 will even increase this year's number of applicants for scholarships.
"This activity or SmartUp! 2020 will be providing this opportunity for everyone to be familiar with Philippine Science High School since the school in Davao City will already accept 120 students for next School Year 2021-2022,"   Legapsino said. (PIA XI/K Caro)