Purple Innovation's latest acquisition means luxury sleep experiences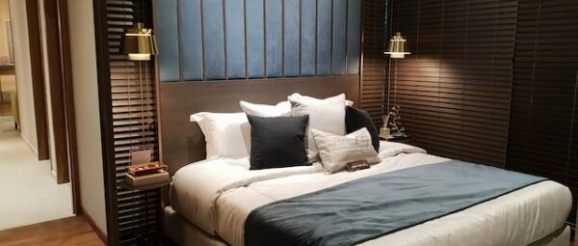 Purple Innovation (NASDAQ:PPL) picked up sleep health and wellness company, Intellibed today.
The acquisition means an advance into the luxury category for Purple's mattress offerings by mixing Intellibed's designs and brand with Purple's Gel Grid technology.
"Intellibed is an excellent fit for Purple. Intellibed has licensed certain aspects of Purple's gel technologies for many years; therefore, this acquisition allows us to consolidate our IP under one roof and truly capitalize on the increased consumer interest and demand for Gel Grid technology. Additionally, Intellibed's premium market position allows Purple to accelerate its product development schedule by several years and immediately address the more luxury, higher-margin segment of the sleep and wellness industry. We are excited about the combined potential of our two highly talented teams," said Rob DeMartini, chief executive officer of Purple.
Purple's claim to fame is Gel Grid technology. The grid hugs the body and relieves pressure points while memory foam reinforces the grid and shapes it around the body to keep the spine in perfect alignment. Some beds, like the ReST Bed, have side sleeping settings to relieve pressure in the shoulders and hips.
Read more: Are rare cannabinoids cbg and cbn the next sleep aids

Read more: The mugglehead technology roundup sleep technologies

Read more: Hapbee rolls out hapbee mobile app v2.o

The company has become a household name in premium mattresses and it deals in a variety of other sleep products beyond mattresses, such as pillows, cushions, bed frames, sheets and more.
"Intellibed is joining forces with one of the most respected sleep innovators in the industry. This merger provides Intellibed with a great opportunity to reach a much broader consumer audience through Purple's larger, more diversified wholesale distribution network and growing footprint of company-owned showrooms. Additionally, we look forward to benefitting from the marketing prowess that has made Purple the fastest-growing premium sleep brand.  We're so pleased to align with a company that shares our vision for delivering the health benefits that our proven better-sleep products provide" said Colin House, CEO of Intellibed.
The terms of the acquisition include Purple folding the Intellibed brands into a luxury Purple product line, using Purple's brand power to create a product range of premium mattresses starting in the $1,399 range up to $7,000 a mattress. This gives consumers wider range and means greater market penetration for the brand, which translates into higher margins and more revenue.
Purple will also be keeping all of Intellibed's employees and finding ways to add operations where it best improves the customer experience, while driving efficiencies in manufacturing and distribution, facilitates growth with the intention to scale.
The post Purple Innovation's latest acquisition means luxury sleep experiences appeared first on Mugglehead Magazine.