Qatar: World Innovation for Education Summit 2023 partners Edugist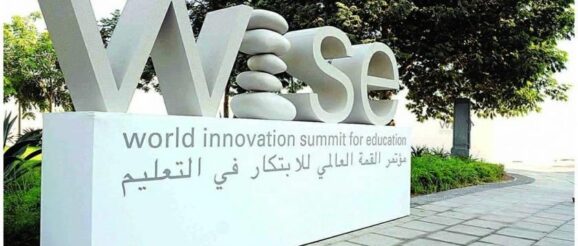 Edugist has been chosen as a Media Leader partner for the 2023 World Innovation Summit for Education Summit (WISE).
For thirteen consecutive years, the biennial World Innovation Summit for Education (WISE) Awards has chosen, recognised and promoted six effective and cutting-edge projects that are solving major educational problems worldwide.
This 11th edition of the WISE Summit will explore the theme of "Creative Fluency: Human Flourishing in the Age of AI." It will take place on November 28 and 29, in Doha, Qatar.
Read also: WISE 2023 will focus on GenAI – Felfoul
The advent of artificial intelligence (AI) is a catalyst that challenges conventional notions of creativity, igniting profound questions about the future of education. This transformation occurs within a world still wrestling with persistent challenges like teacher shortages, limited access to formal education for vulnerable populations, subpar learning outcomes even in developed nations, and a gap between higher education and the demands of the workforce.
Within this context, the Summit extends an invitation to the WISE community to engage in thoughtful debates and discussions on the factors reshaping our educational landscape. These encompass critical elements such as the significance of computational literacy, the potential of personalised learning accessible to all, innovative pedagogical approaches integrated with AI that amplify the creative capacities of both students and educators, and the considerations of equity and inherent values in the development, distribution, and application of emerging educational technologies on a global scale.
"WISE tops the list as far as education inclusion, participation, ideas sharing and connectivity worldwide are concerned. We have indeed looked forward to such a partnership in the next five years, after doing some hard work but having it happen now validates what we are doing at Edugist," Elvis Boniface, chief executive officer and publisher, Edugist said.
"It shows we are a force to reckon with. WISE has maintained an international outlook from the WISE Awards to the WISE Accelerator and emerging education programmes. There has always been an inclusion of Africans. How then can we be left out being a newsroom operating out of Africa, telling the story of education innovation on the continent?"
Boniface added that this is equally humbling and comes with a burden of responsibilities. Participating in the event earns Edugist some privileges. "It means we are ripe for international partnerships. Earlier in the year we partnered with E-Learning Africa and went to Dakar, Senegal. I am deeply honoured and look forward to the deliberations in Doha, which we will bring back to our teeming audience."
Edugist is more than a newsroom. It is also a thought-leadership lab for rethinking education.
More than 5,300 applications from more than 151 nations have been submitted to WISE since 2009. Today, 90 initiatives from a wide range of industries and regions have received awards for their creativity, valuable contributions, and flexibility.
These initiatives serve as a growing supply of knowledge and effective teaching methods. Every year, WISE creates a network of educational innovators that provides a favourable atmosphere for ground-breaking partnerships. The WISE Awards network now includes ground-breaking initiatives that are transforming communities and societies for the better.
WISE supports winning projects through different channels such as:
Money Prize: Each WISE Awards winning project will receive US$20,000.
WISE Communications: Projects recognised by WISE are featured on the website, showcased and shared with the WISE community via social media.
Multimedia productions: Special documentaries and videos are produced to showcase the work of the winning projects.
WISE Books: Several WISE Awards finalists and winning projects have been featured in WISE Books which explore current challenges and solutions facing 21st-century education.
The Global Summit and WISE@: Representatives from winning projects are also allowed to present and discuss their work at dedicated sessions during the global biennial summit in Doha, Qatar or WISE regional summits, WISE@. In addition, projects are offered an opportunity to participate in global events organised in collaboration with WISE.
Support to other WISE programmes: Representatives of former winning projects have been involved in other WISE projects, either through mentorship, participation in the selection processes, or fellowship programmes.
The post Qatar: World Innovation for Education Summit 2023 partners Edugist appeared first on Edugist.