QR codes for better learning: Sangli teacher bags innovation award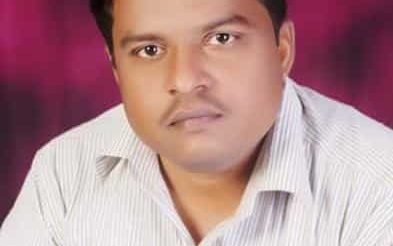 Forty-one-year-old Ajay Kale, a teacher at the Dahiwadi Zilla Parishad School in Sangli who developed and used QR codes as learning aids, recently won this year's award for innovative teaching given by the National Council of Education Research and Training (NCERT).
Kale, over the last few years, has worked with QR codes to supplement learning content in textbooks. As part of his pilot project, he developed these codes for a Class-6 mathematics textbook last year and placed them at appropriate pages, allowing students to access videos on the subject through phones and other devices.
Each code would redirect students to additional information about a particular mathematical problem. Scanning the code would redirect them to in-depth explainer videos made by Kale himself. "Many students do not understand certain concepts and mathematical problems in one go. Such students can revisit what is taught in class by simply scanning the code and watching the videos," Kale said.
In 2017, the state education department used QR codes in Balbharti textbooks. The NCERT too, said that it would add the feature to its textbooks from 2019 to make them more student-friendly.
What makes his project unique, Kale said, is not the technology but the involvement of students in the whole process. "I have taught students how to make QR codes. Every year one batch makes the codes for their class which the upcoming batches can then use," he added.
Kale has to submit his complete project to NCERT by March 2019. He said he hopes to develop codes for all textbooks in the near future.