Quebec City-based H2O Innovation will go private under new ownership – The Globe and Mail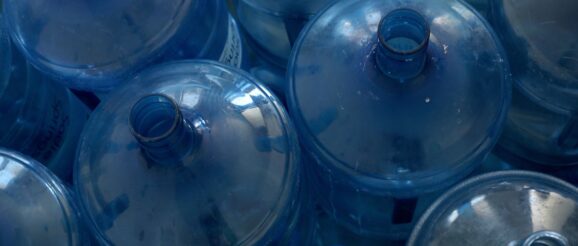 Frédéric Dugré founded H2O Innovation Inc. HEO-T in the wake of Ontario's Walkerton tainted-water scandal, anticipating that Canadian towns and cities would have no choice but to upgrade their water systems. He was right.
Now, 23 years later, the mechanical engineer is making another educated bet: That the Quebec City-based water technology and services company, which has been publicly traded since its inception, is better off going private under new ownership.
The move, he says, will take the company's development to the next level and simplify decision-making.
"We believe that it will allow us to grow faster and easier," Mr. Dugré, H2O′s chief executive, said in a recent interview, adding that his leadership team's investment plans over the years haven't always aligned with the quarterly profit-and-loss statements required of a public company.
"Right now, the market is growing so much for water. We believe it's critical to invest now to position the company favourably for the next five, 10 years."
H2O Innovation announced last week that it has agreed to be bought by New York City private equity company Ember Infrastructure Management for $4.25 a share in cash in a transaction valuing the company at $395-million on an equity basis.
Investissement Québec, the Quebec government's investment arm, and Pension fund giant Caisse de dépôt et placement du Québec, both existing H2O investors, are rolling over their shares together with key H2O executives for a combined 21-per-cent stake in the company.
Pressures from population growth on aging public infrastructure and increased interest by industrial companies to recirculate the water they use are benefiting companies like H2O Innovation. It has grown both organically and through acquisitions over the years, and now employs about 1,000 people.
The deal is just the latest by a private equity group for a Quebec company as U.S. investment-management firms continue to look for attractive takeovers in Canada's second-largest province.
In the past 18 months alone, private equity company Sycamore Partners bought hardware retailer Rona from Lowe's Cos., Bain Capital purchased maple-syrup bottler Industries Bernard & Fils, and TA Associates invested more than $400-million for a 30-per-cent stake in Montreal's Intelerad Medical Systems Inc.
Ember invests in businesses that have solutions to reduce carbon intensity and increase climate resilience. Among its investments in sectors such as renewable energy and waste management, it has three existing water investments, including New Jersey-based commercial water-treatment company Ground/Water Treatment & Technology, which it bought this past June.
"We've committed substantial resources to identifying exceptional companies in the water sector," Ember Infrastructure founder Elena Savostianova said via e-mail, adding that the H2O team has a culture of innovation and a commitment to their customers and communities.
"Our goal is simply to support their ability to invest in their people, products and services to rise to the growing challenges of increasing water stress, aging infrastructure and emerging contaminants that are confronting us all," Ms. Savostianova said.
H2O makes and sells customized membrane water-treatment equipment and services to municipalities and industrial customers, and supplies chemicals and other specialty products for the industry. It also does contract-based operations and maintenance work for clients, and currently runs some 650 water utilities in Canada and the United States. The company tallied a net loss in its past fiscal year of $1.3-million on revenues of $253.3-million.
Ember's takeover offer represented a 68-per-cent premium to H2O′s share price when the deal was announced and includes commitments to keep the existing management team in place and maintain its headquarters in Quebec. H2O has 30 days to try to find a better offer, which Ember has the right to match.
Another buyer could emerge for H2O but the odds are low, Desjardins Securities analyst Frédéric Tremblay said in a research note, adding that the price being offered is fair. He said the Quebec commitments that Ember is offering might also be difficult to replicate for some potential buyers, especially those focused on head-office cost savings.
"The transaction finally eliminates H2O′s long-standing" share-price discount versus its global peers, Mr. Tremblay said.
If completed, the deal would be one of only a few in the sector done at a price exceeding 15 times trailing earnings before interest, taxes, depreciation and amortization (EBITDA), he said.