RDTN Episode 305: Age of Innovation, Spellbook, Timeline Twist, Inheritors, Pyramido, Powerline, Senjutsu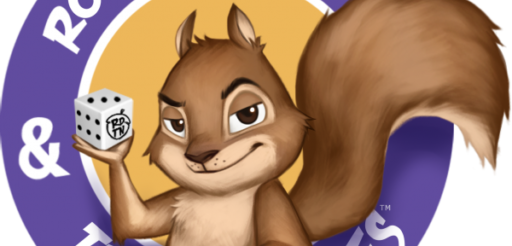 Tony McRee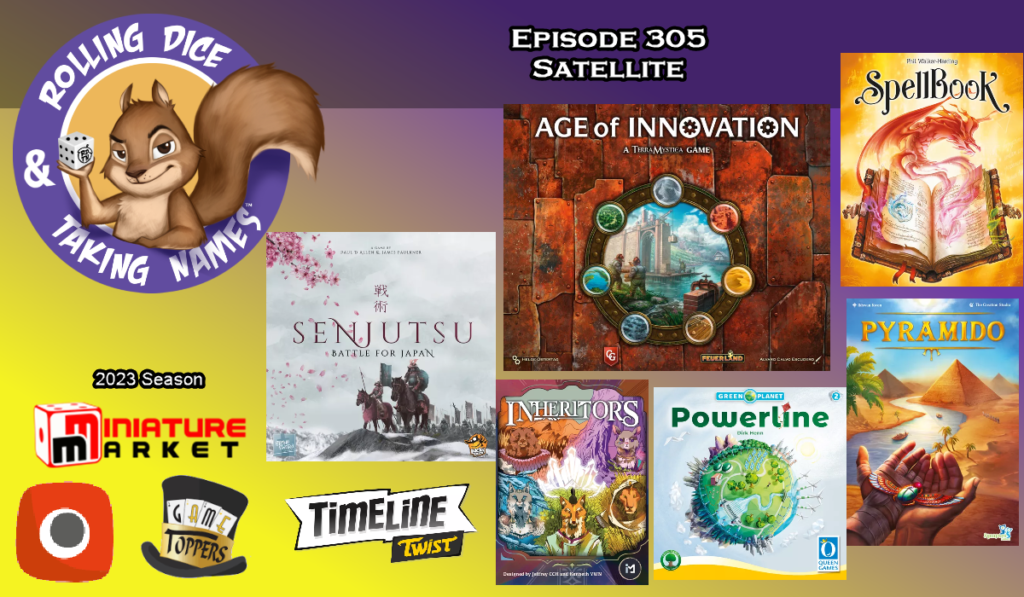 00:00:00 Intro
00:02:45 MegaMoose Con Reflection
00:06:59 Coolstuff Inc News
00:09:15 Miniature Market Info
00:11:38 Evil Genius vs Netflix
00:15:30 Mt Dew Voodoo Flavor
00:17:05 Lawn Maintenance
00:17:51 Undaunted 2200: Callisto
00:20:03 Azul Mini
00:23:40 Gamegenic New Products
00:30:00 GWT: New Zealand Thoughts
00:35:20 Discord Channel
00:36:30 Game Toppers LLC
00:39:30 Age of Innovation
01:01:16 Portal Games
01:12:18 Timeline Twist
01:06:43 Inheritors
01:12:21 Pyramido
01:17:04 Spellbook
01:24:31 Powerline
01:30:26Senjutsu
01:38:05 Miniature Market
01:40:21 Outro
We got another big block of games coming your way in this episode. But before we jump in, big thanks to Mark Kale and his successful MegaMoose Con this past month. If you are in the Charlotte, NC or Columbia, SC area, check it out.
Age of Innovation is the next installment of the Terra Mystica franchise and if you haven't picked up any of the previous games and have always wanted to, then this might be the one to go for. Like a good Brandy, it has aged well and the challenges in previous versions have been addressed, in my opinion. It is not for those looking for a quick play or an easy play, this game has got strategy out the butt.
We are also doing our shotgun approach with six, five minute reviews, give or take a few seconds. I know he said seven, but counting can be a challenge for us at times. You should see us advance a scoring token on the victory point track sometimes.
Thanks for listening and be sure to join the Discord Channel.
The post RDTN Episode 305: Age of Innovation, Spellbook, Timeline Twist, Inheritors, Pyramido, Powerline, Senjutsu first appeared on Rolling Dice & Taking Names.