Recapitalizing Canada's military should also be a key part of our innovation strategy – The Hill Times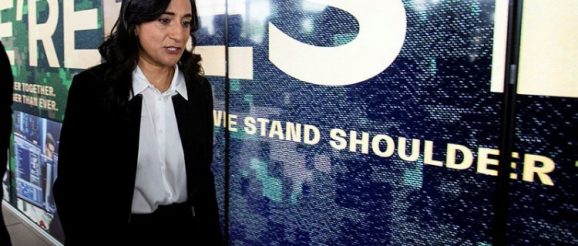 Recapitalizing Canada's military should also be a key part of our innovation strategy
Canada's future success depends on a high-value economy, with a strong base of large and growing Canadian-controlled companies. Maximizing opportunities in defence spending and the EV revolution are two ways of achieving this. We need to get moving.
Minister of National Defence Anita Anand scrums with reporters at the CANSEC trade show in Ottawa on June 1, 2022. The Hill Times photograph by Andrew Meade
TORONTO—Defence Minister Anita Anand's announcement of $4.9-billion of federal spending to upgrade North American air defence, along with an expected $40-billion of new spending on air defence over the next 20 years, is just part of an expanding multi-billion-dollar shopping list of new military technologies that all depend on advanced high-tech. Recapitalizing the Canadian military is the new defence priority.
Only $7.67 / week for one year.
Enjoy unlimited website access and the digital newspaper.
The key issues and people influencing Canadian foreign policy and diplomacy. Weekly.
By entering your email address you consent to receive email from The Hill Times containing news, analysis, updates and offers. You may unsubscribe at any time. See our privacy policy
Sign up for Today's Headlines newsletter now
A Nepalese Canadian leader says this is the first time his community has taken part 'in mainstream politics' in Canada, but that they were 'shocked' by Patrick Brown's disqualification from the leadership race.
While the calculus may have changed as to what the campaigns should focus on, pollster Nik Nanos cautioned against counting any votes before they've been cast.
Along with more research into long COVID, Independent Senator Stan Kutcher says governments need to do better when it comes to preparing for new waves of COVID-19.
Canada and Ukraine have resumed trade negotiations in hopes of completing a modernized deal this year.
Some credit former Japanese prime minister Shinzo Abe with saving Canada's Pacific Rim trade deal after the Trump administration pulled out of negotiations.
Ontario Premier Doug Ford's union endorsements represented only five per cent of the province's union membership, but signalled to voters that Conservatives could be working class champions, says professor.
The Patrick Brown controversy has put all other leadership candidates under the microscope to see if any of them breached rules as the Brampton mayor's campaign is alleged to have done, says pollster Nik Nanos.
Conservative MP Michelle Rempel Garner is raising concerns surrounding 'harassment,' 'public castigation' and 'smear jobs' within the Conservative Party amid threats her colleagues may use the Reform Act to oust her.
Advocates for Canada's travel and tourism argue the ArriveCan app is contributing to delays for travellers, which is an issue during the busy summer months for travel.