Report Reveals Healthcare Workers' Strained Mental Health | Healthcare Innovation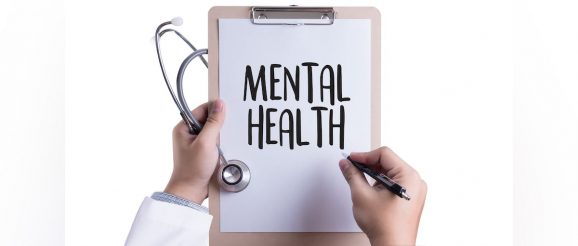 All Points North (APN) recently released a report based on the results of a survey entitled, "2022 State of Mental Health: American Healthcare Workers Report." APN is "a whole-person health company offering innovative treatment for the mind, body, and soul across the full continuum of care," according to its website. APN surveyed 1,000 U.S. healthcare workers over the age of 22 between July 19 and July 25.
Noah Nordheimer, Founder and CEO of APN says in the Forward of the survey results that "The pandemic has dramatically impacted the well-being and mental health of healthcare workers in the U.S.; many healthcare professionals are witnessing more suffering and death than ever before. The frequency and intensity of this exposure are causing an unprecedented amount of trauma and stress, leading to high levels of burnout."
Unfortunately, the healthcare industry has been slow to respond to the growing demand for behavioral health services, often treating mental health as secondary to physical health," Nordheimer adds. "Our lack of action has pushed us to a critical moment, on the precipice of collapse. We cannot waste any more time: we must put mental health on par with physical health by recognizing mental health as a fundamental human right, an indicator of overall health, and a protected industry standard."
Key highlights from the report include:
The report adds that "1 in 5 healthcare workers have checked into rehab or a detox facility in the last three months, but 14 percent of the population surveyed say they don't want to admit they have a problem. So, what's holding them back from seeking help?"
One in three say they don't have the time, according to the report. Twenty-three percent are concerned about judgement from their families or coworkers, 23 percent are concerned about losing their license, and 20 percent say they are unsure where to begin seeking help.
Interestingly, 58 percent of male-identifying healthcare workers reported they are either at their breaking point or are looking for a new job due to stress and burnout. Forty-five percent of those who identify as women say the same.
Nordheimer concludes the report by saying that "There's still a very real stigma around men asking for help when it comes to their mental well-being. At APN, we are determined to set a new standard of care and remove the fear of seeking help by not forcing people to identify as their disease. The crisis will continue to mount if we do not provide the necessary access and tools to destigmatize mental health treatment. We must act now, not only to support those in the healthcare system, but the country as a whole, before it's too late.