Rosses CS students land major social innovation award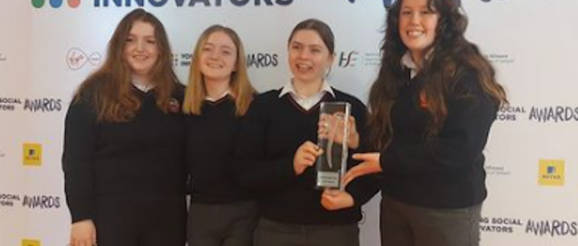 Forward thinking students of the Rosses Community School in Dungloe have received a prestigious Silver award at the Young Social Innovators (YSI).
They landed the honour at the YSI finals in Dublin on Tuesday for their Menstrual Waves project, aimed at promoting menstrual health education in schools. The team presented their idea for producing an easy-to-understand menstrual cycle tracking booklet to help students understand the impact that changes in hormones can have on how they feel at certain times in the month, including how it can affect their sports and exercise routines. 
The team included: Emma Fluery, Mia Boyle, Tia Gallagher, Rianna Doherty, Connor Bonner, Charlie Cowley, Freya Doherty and Graceann Boyle.
"We are all so proud of you and your hard work this year at raising awareness," a spokesperson for the school said.
"This is our highest ever position at the awards. A special mention to Ms Eilise O'Hart who has been a YSI supporter for many years and has guided many students to the national finals."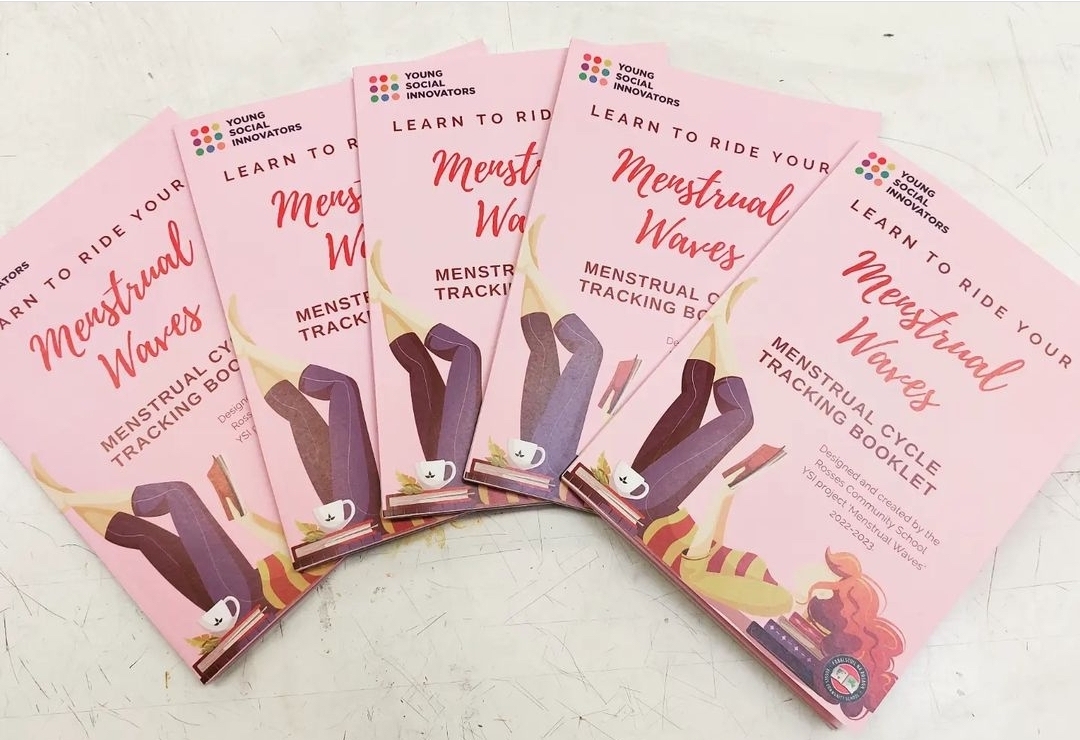 The Menstrual Waves booklets.
From their research, the team said: "We were shocked to see that any exploration of the menstrual cycle in home ec, science and RSE is extremely limited, concentrating only on puberty, periods and pregnancy."
Following extensive research, they designed and created tracking booklets for students to learn how to track their cycles. 
"These booklets are a starting tool to teach girls how they can track their mood, energy levels, symptoms, flow and fluids," they added.
Over the course of four months, they will start to see patterns arise which will tell them a lot about how they react during different times of their cycles. 
"For example, in the first two weeks of their cycle, when oestrogen is rising, they will feel energised and social. They will want to go out and meet people. After ovulation and for the second half of their cycle, they will start to slow down as oestrogen falls. They will want to rest and eat more. If a girl is into sports, this can be very powerful to be aware of. They might have felt disappointed by their performance in the second half of their cycle before, but now they will know that it's down to hormones and their cycle and that it is normal."
The team said they would like the tracking booklets to be made available for every female student in the country. 
"It is shocking that in 2023 we are needing this change. Female health has been ignored for far too long and it's up to us to fight for this change for the young girls of the future," they concluded.
For further information can be found at the team's Instagram page: @menstrualwaves_ysi
The post Rosses CS students land major social innovation award appeared first on Donegal Daily.