SAP user group DSAG rips S/4HANA innovation plans, maintenance increases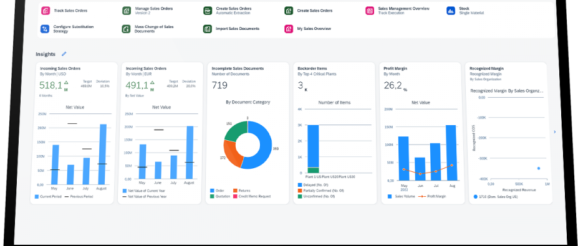 User groups are not happy about SAP's plan to only offer the latest innovations to cloud customers only.
During SAP's second quarter earnings call, SAP CEO Christian Klein said:
"SAP's newest innovations and capabilities will only be delivered in SAP public cloud and SAP private cloud using RISE with SAP as the enabler. This is how we will deliver these innovations with speed, agility, quality and efficiency. Our new innovations will not be available for on-premises or hosted on-premises ERP customers on hyperscalers."
The upshot is that SAP wants its customers to migrate to S4/HANA.
In a release, DSAG, the German-speaking SAP user group, blasted the plan to only make innovations such as AI and green ledger only available to customers using SAP S/4HANA Cloud, Public Edition or SAP S/4HANA Cloud, Private Edition via GROW-with-SAP or RISE-with-SAP contracts.
DSAG said:
"On-premises customers cannot benefit from major innovations such as artificial intelligence (AI) and green ledger. This also applies to larger function modules and extensions based on the Business Technology Platform (BTP). At the same time, SAP plans to increase maintenance fees. From the point of view of DSAG, SAP is leaving numerous loyal customer companies in the lurch with this approach."
According to DSAG, the SAP cloud-only plans will hit on-premises customers, direct-to-consumer hyperscalers and managed services providers hard. DSAG also blasted SAP's 30% price increase for new innovations.
Thomas Henzler, DSAG Board Member for Licenses, Service & Support, called the price increase and SAP operating model a "real showstopper and a big disappointment." DSAG advised companies to reevaluate planned S/4HANA implementations.
DSAG's key gripes include:
Constellation Research's take
Constellation Research analyst Holger Mueller said:
"Price increases for maintenance and support are in the basic enterprise software strategy book of vendors – especially when they want and need to move customers to new offerings. But customers know this and are sensitive to any pressure tactics like this – so SAP needs to be very careful. Otherwise customers may be motivated to start talking to SAP competitors – something SAP does not want and frankly cannot afford. SAP needs to convert the clear majority of its install base to S/4HANA to remain the SAP as we know it- the leading ERP vendor on this planet."