Shelli Brunswick: COO of Space Foundation and Global Advocate for Space Technology Innovation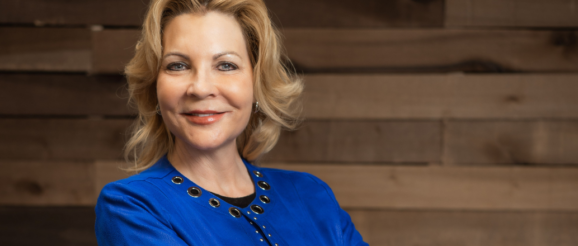 "Mentoring is a vital tool for personal and professional development, providing guidance, support, and encouragement to those seeking to achieve their goals."

Shelli Brunswick
Shelli Brunswick, COO of Space Foundation, brings a broad perspective and deep vision of the global space ecosystem — from a distinguished career as a space acquisition and program management leader and congressional liaison for the U.S. Air Force to her current role overseeing Space Foundation's three primary divisions: Center for Innovation and Education, Symposium 365, and Global Alliance.
Advocating for space technology innovation, entrepreneurship, diversity and inclusion, Shelli collaborates with organizations around the world to connect commercial, government and educational sectors. Shelli was named the 2021 Global Technology Leader and the 2020 Diversity & Inclusion Officer and Role Model of the Year Award by WomenTech Network.
Shelli plays an active leadership role with United Nations Space4Women, WomenTech Network, Islamic World Educational, Scientific and Cultural Organization (ICESCO), World Business Angels Investment Forum (WBAF) Global Women Leaders Committee (GWLC) Co-Chair, G100 Global Chair for Space Technology, New York University, Global Policy Insights – Global Policy, Diplomacy and Sustainability (GPODS) Fellowship program, Global Policy Insights — Quad Forum, Space Tourism Society Africa, Tod'Aérs, Lifeboat Foundation, America's Future Series, Women's Global Gathering, Manufacturer's Edge, and Colorado Springs Chamber & EDC.
Check out more interviews with entrepreneurs here. 
All interviews are 100% FREE OF CHARGE
We are thrilled to have you join us today, welcome to ValiantCEO Magazine's exclusive interview! Let's start off with a little introduction. Tell our readers a bit about yourself and your company.
Shelli Brunswick: Thank you for inviting me to join. I'm excited to be here. I'm the Chief Operating Officer of Space Foundation, a US nonprofit organization founded in 1983 that offers information, education, and collaboration for the global space ecosystem. 
There are three very different parts to my journey. The first was when I joined the U.S. Air Force (USAF) right after graduating from high school. The second is when I became an officer in the USAF, and the third is where I work now as the Chief Operating Officer at Space Foundation.
I joined the USAF right after high school because it made sense. I didn't have money for college or a career goal, but the USAF was a great way to see the world. It gave me the opportunity to learn how to be a human relations and personnel technician and to earn money for college. At the time, the military had a tuition assistance program, so I was able to attend college at night to earn both my bachelor's and master's degrees. So, I met the requirements to apply and become an officer.
As an officer in the USAF, I was chosen to be a Space Program Manager. This started my 25-year career in the space industry, where I had many opportunities to improve my leadership skills and knowledge as a space professional. For example, I learned everything I could about satellites, launch vehicles, and ground stations.
After I retired from the USAF, I applied to be the COO at Space Foundation. It's the perfect job for me because it allows me to use all my skills and experience. I'm also passionate about being part of a team, and Space Foundation is composed of amazing people that care deeply about the global space ecosystem, workforce development, and each other. 
Space Foundation is also a great place to work in a growing market segment that is now worth an estimated $469 billion every year. Today, the global space ecosystem is so much more than just satellites and rockets. Instead, space is a critical infrastructure that affects our daily lives in many ways, such as through communications, healthcare, fire-resistant clothing, and specially-made foods.
In the past year, what is the greatest business achievement you'd like to celebrate with your team? Please share the details of that success.
Shelli Brunswick: Space Foundation collaborates with organizations around the world to connect commerce, government, and educational sectors. Together, we have many projects underway simultaneously that advocate for space technology, innovation, entrepreneurship, diversity/inclusion, and global partnership. 
This year is Space Foundation's 40th anniversary and our 38th year producing Space Symposium, April 17–20, 2023, in Colorado Springs. This annual event, is one of Space Foundation's greatest achievements and is the largest gathering of the space community worldwide, with 11,000 attendees from 43 nations, including representatives from 15 space agencies, 20 top military space leaders, 235 exhibitors, and more than 220 speakers and presenters in attendance.
We discuss what's happening in the space industry, policies, business, government, and more. It's an invaluable networking and learning opportunity.  
Addressing the workforce shortage in the global space ecosystem is another important initiative. Our Center for Innovation and Education programs and resources are designed to enhance the outlook and opportunities for careers, jobs, and business ventures in the global space ecosystem. These include:
Pre-K-12 Program & Resources: Standards-based courses and field trips for students; 

Teacher Programs & Resources: Training, professional development, curriculum, networking, and program opportunities for teachers, administrators, professors, and librarians; 

Entrepreneurs Programs & Resources: Workshops, training, mentoring and consulting for university students, entrepreneurs, professionals and established businesses; and, 

Public Programs & Resources: Programs and resources for regional communities.  
This year at Space Symposium, our Center for Innovation and Education team will offer several panel discussions to highlight the work of international organizations in workforce development.
We'll talk about space education for teachers and students in kindergarten through grade 12, as well as non-accredited adult learning programs. Industry experts will share how they are helping to build capacity through reskilling and upskilling.  
In 2022, we launched our Moon Colony Kit, a free, interactive classroom experience developed in partnership with NASA and The White House National Space Council, with the AstroSapiens Foundation as the primary sponsor.  
This project reflects a "Space for Everyone" theme and allows 20,000 students from Title I schools and underserved communities to explore 50 different STEAM and space-inspired occupations involved with constructing a Moon colony.  
In conjunction with the Moon Colony Kit, Space Foundation hosted a free, national educator professional development event for thousands of educators with NASA and Space Foundation education specialists to discuss the Artemis program and related educational opportunities. The event was inspired by the excitement surrounding NASA's Artemis I mission.  
During World Space Week last October, there was a live mission briefing for students and teachers. This kicked off a worldwide student competition in which the best students got to take part in NASA-themed programs at Space Center Houston.
It's been an amazing year and we are grateful to all our supporters, sponsors and partners.
Quiet quitting, The Great Resignation, are an ongoing trend causing many businesses to struggle keeping talent engaged and motivated. Most are leaving because of their boss or their company culture. 82% of people feel unheard, undervalued and misunderstood in the workplace. In your experience, what keeps employees happy? And how are adapting to the current shift we see?
Shelli Brunswick: Leadership is a role that is always changing, and the skills that leaders need to have also adapt with the times. There are three essential leadership skills required: Listen, Learn and Lead.
These three leadership abilities will create a more empathetic leader and are more important than ever in today's environment. When combined, these talents comprise a more compassionate and effective leader.
A leader who engages in active listening is able to comprehend their team's needs and viewpoints. This fosters teamwork, a healthy work atmosphere, and enables the leader to make educated decisions that consider the team's needs.
A leader who knows how to listen can create a culture of empathy and understanding among their team members, which leads to better relationships and more trust.
Continual learning is another crucial leadership competency. Leaders can make good decisions that lead to success if they know about the latest industry trends and best practices.
They're also capable of remaining flexible and pivoting when necessary. A leader who is continually acquiring new knowledge is able to lead their team into the future with confidence and a firm grasp of what is required for success.
Lastly, the ability to lead is the defining characteristic of a great leader. This requires initiative, setting a positive example, and guiding the team to success. A leader who 
leads by example motivates their team to do their best job, which in turn produces excellent outcomes. A leader who is able to listen, learn, and lead has the ability to truly impact the lives of their team members and the success of their organization.
Here is a two fold question: What is the book that influenced you the most and how? Please share some life lessons you learned. Now what book have you gifted the most and why?
Shelli Brunswick: One of the books that has influenced me the most is the 2019 publication of "The Moment of Lift: How Empowering Women Changes the World" by Melinda Gates.
This book explores Melinda's experiences as a philanthropist, activist, and advocate for the health and rights of women. It emphasizes the significance of empowering women and girls as a vital driver of global development, as well as the crucial role women play in creating a more just and equal society.
Melinda shares her own story, including her work with the Bill & Melinda Gates Foundation, as well as the lessons she has learned along the road in her book. She illuminates the pervasive gender disparities that exist in many countries and the manner in which they inhibit women from realizing their full potential.
She contends that empowering women is not just a moral necessity, but also a practical one, as it contributes to stronger economies, healthier communities, and a more peaceful world.
The book presents an uplifting message of hope and inspires readers to take action to empower women and girls in their own lives.
Volunteering, donating to organizations that support women's rights, and fighting for policies that promote gender equality are examples of ways that readers can make a difference that are emphasized by Melinda.
Overall, Melinda Gates's book is a call to action, motivating readers to join her in the fight for the empowerment of women and a more equitable society.
The book presents a compelling message of optimism and empowerment and demonstrates how, by working together, we can create a world in which all women have the chance to realize their full potential.
A 25-year career in the space industry, beginning with the United States Air Force and continuing at the Space Foundation, is a journey filled with valuable lessons. Here are some of the top life lessons I'd like to share with your readers: 
Collaboration is key: The space industry is incredibly complex, and no one person or organization can achieve anything significant alone. Collaboration across different teams, companies, and even countries is essential to accomplishing common goals.
Attention to detail: The space industry is one where attention to detail is critical, as small mistakes can have significant consequences. Working in the space industry teaches the value of paying attention to the smallest details, and taking the time to get things right.
Be prepared for setbacks: Space exploration is a risky business, and setbacks are inevitable. Whether it's a failed launch, a malfunctioning satellite, or a budget cut, the space industry is filled with challenges that require resilience and determination to overcome.
Be adaptable: The space industry is constantly evolving, and professionals in the field must be able to adapt to changing circumstances. Being adaptable means being able to pivot when necessary and being willing to learn new things in a rapidly changing environment.
Learn from failure: Failure is a natural part of any space mission. In fact, many successful missions are built on the lessons learned from previous failures. Embracing failure as an opportunity to learn and grow is critical in the space industry.
Safety is paramount: The space industry is inherently dangerous, and safety must always be the top priority. Professionals in the field learn to prioritize safety in all aspects of their work, from design and development to launch and operation.
Communicate effectively: In the space industry, effective communication is essential to success. Whether it's communicating with team members, stakeholders, or the public, being able to communicate clearly and concisely is critical to achieving mission goals.
Never stop learning: The space industry is constantly evolving, and professionals in the field must be committed to continuous learning. From new technology to emerging trends and best practices, staying informed and knowledgeable is key to staying relevant and effective.
Have a long-term perspective: Many space missions take years, even decades, to plan and execute. A long-term perspective is essential to success, as it enables professionals in the space industry to stay focused on their goals and committed to their vision.
Be passionate: The space industry is a field that requires passion and dedication. From the thrill of a successful launch to the excitement of new discoveries and breakthroughs, being passionate about the work is critical to achieving success and making a meaningful impact.
In summary, after a 25-year career in the space industry, I'd like to share a few lessons I've learned. From collaboration and attention to detail to resilience and determination, the space industry teaches professionals a range of life lessons that can be applied to any field.
Whether it's safety, communication, or a long-term perspective, the lessons learned from working in the space industry can help professionals achieve success and make a meaningful impact in their chosen field.
As COO of Space Foundation, I have gifted several books over the years, but the one that stands out is "Reflections of a Servant Leader: My Journey as the Longest Serving Airman in U. S. Air Force History," by Major General (retired) Alfred K. Flowers. I had the honor of working for General Flowers during my time in the Air Force, and his leadership and approach to serving others has had a lasting impact on me.
General Flowers was a true servant leader who always put his people first. He believed in leading by example and making sure his team had the resources they needed to succeed. He also understood the importance of communication and collaboration, and he encouraged open dialogue and feedback to ensure everyone was working towards the same goals.
Reading "Reflections of a Servant Leader" reinforces the importance of these values and principles, and it serves as a reminder of the impact that strong leadership can have on an organization. 
The book details General Flowers' journey from a young airman to the longest-serving airman in U.S. Air Force history. He shares his personal experiences and leadership philosophy and provides valuable insights into how to be an effective leader.
As COO of Space Foundation, I strive to emulate General Flowers' leadership style and be a servant leader in my own right. I believe that by putting our team members first and providing them with the resources they need to succeed, we can achieve great things together. I also recognize the importance of open communication and collaboration, and I encourage our team members to share their ideas and feedback.
In addition to gifting this book to others, I also draw on the principles and lessons from "Reflections of a Servant Leader" in my day-to-day work. I recognize that, as a leader, my role is to serve the needs of our organization and our team members. By doing so, we can create a culture of excellence and achieve our goals.
Overall, "Reflections of a Servant Leader" is a powerful book that provides valuable insights into leadership and the impact it can have on an organization. It has had a lasting impact on me and has helped shape my approach to leadership as COO of Space Foundation.
Business is all about overcoming obstacles and creating opportunities for growth. What do you see as THE real challenge right now?
Shelli Brunswick: As the world becomes more interconnected and reliant on technology, the global space ecosystem has emerged as a key player in driving innovation and growth in a variety of industries.
From telecommunications and Earth observation to transportation and exploration, space technology has enabled new opportunities for businesses to expand and thrive. However, like any industry, the global space ecosystem also faces its fair share of challenges.
One of the most significant challenges facing the global space ecosystem right now is the need to balance innovation with sustainability. As companies continue to push the boundaries of what is possible in space, they must also be mindful of the environmental impact of their activities. 
The growing number of satellites in orbit, for example, raises concerns about space debris and the potential for collisions that could harm both other satellites and manned spacecraft. Additionally, the mining and extraction of resources from celestial bodies raises ethical questions about the responsible use and stewardship of space resources.
Another significant challenge facing the global space ecosystem is the need for greater international collaboration and cooperation. While space exploration and research have traditionally been driven by national interests, the growing commercialization of the industry has created a need for greater cross-border cooperation. 
By working together, companies and countries can pool resources and knowledge to drive innovation and tackle shared challenges. However, there are still many legal and logistical barriers that must be overcome to enable this type of collaboration.
One of the most pressing business challenges within the global space ecosystem is the need to increase accessibility and affordability. Historically, the high cost of space technology and exploration has limited access to a select few companies and countries. 
However, advancements in technology, such as reusable rockets, and the emergence of new business models, such as space tourism, are making space more accessible than ever before. As more companies and countries enter the space race, the competition is likely to increase, driving down costs and increasing accessibility.
Lastly, one of the biggest challenges facing businesses in the global space ecosystem is the need to address the skills gap in the industry. As demand for space-related services grows, there is a need for a highly skilled workforce with the knowledge and expertise to develop, build, and operate space technology. 
However, there is currently a shortage of workers with the required skills and knowledge, making it difficult for companies to grow and thrive. To overcome this challenge, businesses must invest in education and training programs to develop the next generation of space professionals.
In summary, while the global space ecosystem presents many opportunities for businesses to grow and innovate, it also presents a number of challenges that must be addressed. From environmental sustainability and international cooperation to accessibility and skills gaps, businesses must work together to find solutions that enable growth and innovation while also ensuring responsible stewardship of space resources. 
By addressing these challenges head-on, businesses can help to ensure a prosperous and sustainable future for the global space ecosystem.
2020, 2021, 2022 threw a lot of curve balls into businesses on a global scale. Based on the experience gleaned in the past years, how can businesses thrive in 2023? What lessons have you learned and what advice would you share?
Shelli Brunswick: Space businesses have enormous potential for growth and innovation in 2023, as advances in technology and a growing demand for access to space drive the industry forward. To thrive in this dynamic and rapidly evolving field, companies must be flexible, adaptable, and innovative, while also prioritizing safety and sustainability.
One of the key lessons we have learned in recent years is the importance of collaboration. Space businesses must work together to share resources, knowledge, and expertise, and to find solutions to the complex challenges of operating in the harsh and unforgiving environment of space.
Another important lesson is the need for long-term planning and investment. Space businesses must have a clear vision of where they want to be in the future and make strategic investments to get there. This may mean investing in new technologies, developing new business models, or expanding into new markets.
For space businesses to be successful in 2023, they must also be flexible and creative, always looking for new ways to make money and stay ahead of the curve. This could mean coming up with new products and services, forming partnerships with other businesses, or looking into new markets.
In addition, companies must prioritize safety and sustainability, taking steps to minimize their impact on the environment and to protect their employees, customers, and the public. This includes investing in new technologies and processes to reduce the risk of accidents and minimize the environmental impact of their operations.
Finally, space businesses must focus on delivering value to their customers, providing them with innovative and high-quality products and services that meet their needs and exceed their expectations. To do this, you need to know what your customers want and be committed to giving them great service.
In conclusion, the space industry is poised for growth and success in 2023, and companies that embrace collaboration, innovation, safety, and sustainability and that focus on delivering value to their customers will be well-positioned to thrive in this exciting and rapidly evolving field.
On a lighter note, if you had the ability to pick any business superpower, what would it be and how would you put it into practice?
Shelli Brunswick: If I had a business superpower, it would be the power of mentoring. The ability to help others achieve their goals and dreams would be a truly incredible and fulfilling experience. With this power, I would be able to make a difference in people's lives and help them reach their full potential.
Mentoring is a vital tool for personal and professional development, providing guidance, support, and encouragement to those seeking to achieve their goals. As a mentor, I would have the ability to share my knowledge, experience, and expertise and to offer practical advice and support to help others overcome the challenges they face.
One of the greatest joys of mentoring is seeing the progress and growth of those I am helping. Watching someone go from feeling lost and uncertain to confident and successful is incredibly rewarding, and knowing that I played a role in their success is an incredible feeling.
In addition to the personal satisfaction that comes with mentoring, I would also be able to contribute to the greater good by helping to build a better and more supportive community. By empowering individuals to achieve their goals and dreams, I would be creating positive change and making a lasting impact.
Another important aspect of mentoring is building relationships. As a mentor, I have the opportunity to connect with people from all walks of life and form meaningful relationships that will last a lifetime. This is not only beneficial for those I am mentoring, but for me as well, as I have the opportunity to learn from and be inspired by those I am helping.
I currently volunteer for several mentoring programs offered by United Nations Office of Outer Space Affairs (UNOOSA), WomenTech Network, Global Policy Insights Institute, and Space Generation Advisory Council (SGAC). 
For example, the Global Policy Insights Institute runs the Global Policy Diplomacy and Sustainability (GPODS) Fellows program, in which I give a one-and-a-half-hour lecture followed by office hours, three times a year. For the WomenTech Network, I mentor three outstanding individuals. For the UNOOSA Space4Women program, I'm just about to learn who they've paired me with to mentor for this year. 
In conclusion, if I had the power of mentoring, I would use it to help others achieve their goals and dreams. The impact that I could have on people's lives, the relationships I would build, and the sense of fulfillment I would experience would make this superpower truly special and extraordinary.
Jed Morley, VIP Contributor to ValiantCEO and the host of this interview would like to thank Shelli Brunswick for taking the time to do this interview and share her knowledge and experience with our readers.
If you would like to get in touch with Shelli Brunswick or her company, you can do it through her – Linkedin Page
Disclaimer: The ValiantCEO Community welcomes voices from many spheres on our open platform. We publish pieces as written by outside contributors with a wide range of opinions, which don't necessarily reflect our own. Community stories are not commissioned by our editorial team and must meet our guidelines prior to being published.