Sideswipe: February 27: When food innovation goes too far – NZ Herald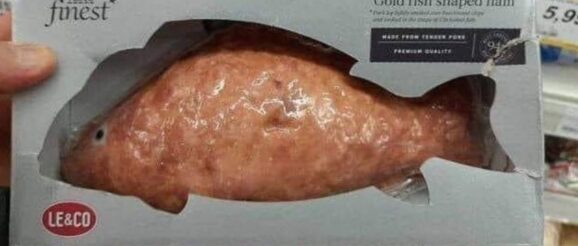 At first glance, I thought this was salmon. Nope, it is ham made into the shape of a fish for some inexplicable reason.
The tediousness of performative under-eating*
1. Back when I used to work
in the office, there was one woman who would only ever have half of anything on offer, no matter what it was. Samosas – oh, goodness, they look and smell lovely, but there's no way I can eat a whole one, will anyone split it with me? Even biscuits; the Tim Tams or Custard Creams would come out, and she'd painstakingly break them in half and leave the other half in the tin.