Site 1001 Named High Tech Innovation Award Finalist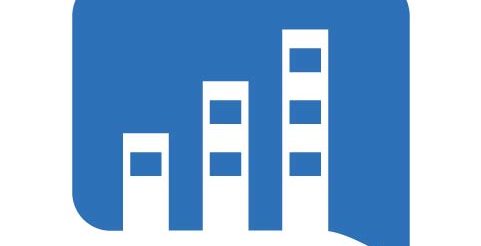 As an OCTANe finalist, it proves we are onto something big and we aren't the only ones excited about what we're creating.
SAN CLEMENTE, Calif. (PRWEB)
Smart building software developer, Site 1001, has been named a finalist in the 25th Annual High Tech Innovation Awards, produced by OCTANe, Southern California's leading technology association. One of three firms nominated in the Outstanding Emerging Technology Company, Site 1001 bested more than 80 others to make it to the finals. The winner will be announced September 27th at OCTANe's High Tech Awards ceremony.
"Southern California is unlike anywhere else in the nation," said Site 1001 CEO, Cleve Adams. "The area stands out for an intelligent and energetic population that thrives in a tech startup's creative, fast-paced environment. Site 1001 is building a world class team with the talent in this region."
Site 1001 develops an advanced, AI-driven platform that maximizes building performance by integrating building data points from a broad range of sources (plans and drawings, operations manuals, sensors and meters, occupant complaints and repair records, etc.), and continuously analyzing them to optimize a building's comfort, safety and overall operational health.
The OCTANe High Tech Awards review process began in April of this year and continued through August. During the four months, applicants provided in-depth documentation, completed executive interviews and demonstrated their technology in front of OCTANe panels.
"This region is packed with innovative tech companies, so the OCTANe awards review was a very detailed and competitive process," said Cleve Adams. "What we're doing at Site 1001 is incredibly unique and is changing how the world thinks about buildings. As an OCTANe finalist, it proves we are onto something big and we aren't the only ones excited about what we're creating."
The OCTANe High Tech Innovation Awards ceremony will be held at the Balboa Bay Resort in Newport Beach, California on Thursday, September 27th, 2018. The event begins with a reception at 5:30PM and culminates with the awards from 7:00PM to 9:00PM. Tickets for the awards reception are available for purchase online.
About Site 1001
Site 1001 is the developer of a high performance building performance and operations software platform that uses core building information, building systems and sensor data in combination with a powerful machine learning engine to put the "smart" in "smart buildings." Cloud-based, mobile first, and location-aware, Site 1001 helps building owners, operators and facilities managers save money, improve building performance and extend building and asset life by delivering critical facilities information to the right person in the right place at the right time. Backed by a revolutionary building AI technology that continuously monitors building operations to anticipate maintenance needs and can both notify personnel as well as automatically interact with building systems to correct issues, Site 1001 users can improve efficiency, slash FM costs and extend equipment lifecycles without increasing workloads. Headquartered in Kansas City, Missouri, Site 1001 has an executive office and tech hub in Orange County, California, and an Eastern regional office in Raleigh, North Carolina. For more information, visit Site 1001's website at https://www.site1001.com, email: [email protected], or call +1 (949) 276-6300.