SLBDC announces Lambton Innovation Challenge | The Sarnia Observer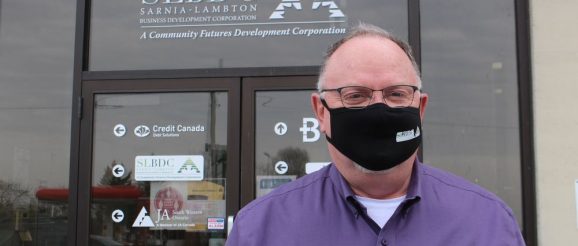 Article content
We apologize, but this video has failed to load.
SLBDC announces Lambton Innovation Challenge
Back to video
The top prize in the corporation's new Lambton Innovation Challenge – based on similar contests in other communities – is aimed at creating more local jobs, general manager Don Anderson said.
"To attract and retain some new businesses and business people in the community," he said.
Unlike the corporation's Business Boost Bundle contest that offers storefront space to businesses in sectors such as retail and hospitality, this contest is aimed more at sectors like manufacturing and environmental services, Anderson said.
"Kind of the key thing is we're trying to attract some of our skilled folks back and … steal some of them from some of those other communities," he said.
The loan gives businesses an opportunity for growth without the interest costs, estimated at about $45,000 over three years, using current rates, Anderson said.
The non-profit, federally funded business development agency is absorbing that cost, he said, and hopes are to make the contest an annual event.
The term and amortization details of loan repayment are to be negotiated, and additional funding can be obtained through partner organizations 519 Growth Fund, RH Accelerator, Tech Alliance, Libro Credit Union and Southern Ontario Fund for Investment in Innovation, Anderson said.
"If the size of the project is such that it needs larger dollars, there are others who can come to the table."
Applications to the contest are due by 5 p.m. on Aug. 22. Forms are available by emailing [email protected], Anderson said.