Slideshow: Plant-based innovation flourishes at Expo East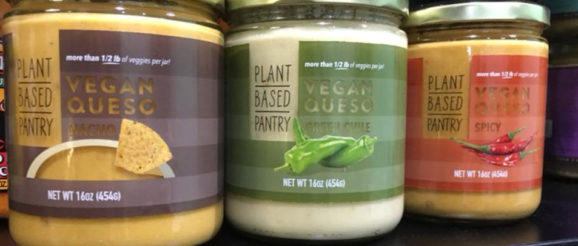 BALTIMORE — Plant-based eating is not a passing fad. Brands at Natural Products Expo East demonstrated endless opportunities to innovate with fruits, vegetables, grains and legumes.
The 33rd annual event, held Sept. 12-15 in Baltimore, featured more than 1,500 exhibitors presenting the latest product development in the natural and organic marketplace. New plant-based foods and beverages on display spanned a broad range of categories, from snacks to condiments to meals, developed to appeal to vegans, vegetarians and carnivores alike.
U.S. retail sales of plant-based foods increased 17% in the past year, topping $3.7 billion, according to Nielsen data commissioned by The Good Food Institute. The data set represents sales of plant-based replacements for meat and dairy products and meals that contain plant-based replacements for meat and dairy ingredients, sold in grocery stores, drug stores, mass merchandisers, club stores, dollar stores, military stores and Whole Foods Market stores nationwide in the 52-week period ended Aug. 11.
Twelve per cent of U.S. households purchase plant-based meat alternatives, driving sales up 23% to $684 million in the past year. Plant-based milk alternatives are now sold in 89% of all retail outlets and account for 13% of total retail milk sales nationally, according to Nielsen. The fastest growing plant-based products include "other dairy alternatives," such as creamers, with sales up 62% in the past year, followed by yogurt (up 54%), cheese (up 41%) and ice cream (up 40%).
Plant-based product development extends far beyond meat and dairy alternatives, as seen in a plethora of innovative new products at Expo East. For example, Rhythm Superfoods, Austin, Texas, is expanding its line of plant-based snacks with its first-ever fruit offerings, including dried watermelon slices and crunchy mango and pineapple bites. From Snacklins, Washington, comes a line of puffed vegetable crisps, inspired by pork cracklings, featuring yuca, mushrooms, oil and seasonings.
Health Warrior, the Richmond, Va.-based maker of Chia Bar, introduced its new Protein Mug Muffin range, featuring 12 grams of plant-based protein from ancient grains, nuts and seeds. Available in blueberry, banana nut and peanut butter chocolate chip varieties, the products are free of gluten, soy and dairy and feature sorghum flour, fava bean protein and pumpkin seed protein. Sweet PotaToasts from Los Angeles-based Vegolutionary Foods, the creators of the Caulipower frozen cauliflower pizza crust brand, are roasted sweet potato slices that may replace bread.