Slow regulation vs Growing innovation: Russia's unbalanced crypto industry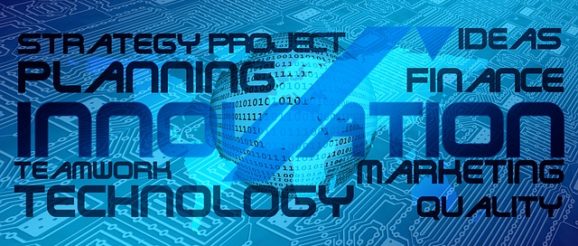 Slow regulation vs Growing innovation: Russia's unbalanced crypto industry
The cryptocurrency rush has hit Russia, with new blockchain projects announced almost every day and people mining Bitcoin in their offices and science labs. In addition, media in the space reported on a new crypto law which might pass soon.
All of this sounds pretty positive. But is it?
Let's get to our World CryptoMap and figure out.
Mixed signals
The country's officials have maintained a mixed stance on blockchain and cryptocurrencies, once welcoming any related initiatives with open arms, and then proposing legislation to ban crypto. Here's an example: June 2017, Russian president Vladimir Putin holds a meeting with Vitalik Buterin and says the country needs to accelerate its digital economic strategy. A few months later, he criticizes bitcoin, comparing it to a pyramid scheme.
Meanwhile, Russian MPs have also been trying to figure out what to do with cryptocurrencies. You might've heard that a crypto law is about to come in force, but in fact, the bill has only been approved in its "first" of three readings. Thus, it's yet unclear what exactly the future legislation will look like. The bill's current version is extremely restrictive. Some sections, for example, prohibit individuals from investing more than 50,000 rubles (around $810) in a single ICO.
Commenting on the proposed bill, Igor Sudets, a member of the Duma's expert panel on the digital economy, even went as far as to say that "no one will want" to launch an ICO in Russia once the document gets fully approved. Well, seems like the MP seriously underestimates Russian entrepreneurs.
Russian ICO craze
Despite the absence of regulation, Russia is one of the largest ICO markets in the world.
According to ICO Watchlist , the country takes the third place in terms of the percentage of ICO projects with 7.67% of the global market. E-commerce, VR, Medicine… the Russian startup sector has seen Initial Coin Offerings from any kinds of industries. One of the most successful recent ICOs was "Supercomputer Organized by Network Mining" (SONM), which raised $42 million from 8,744 backers in just four days.
It is also worth mentioning, that the amount of fraud in the Russian market has never been low. Half of the $300 million raised by ICOs in Russia in 2017 went into pyramid schemes, according to Russian newspaper Izvestia.
Mine like a Russian
In February, engineers at Russia's top secret warhead facility in Sarov (a tiny town in the middle of nowhere), were arrested after trying to mine Bitcoin on a supercomputer. The giant machine was not supposed to be connected to the Internet, and once the scientists attempted to do so, the nuclear centre's security department was alerted. The miners ended up at the Federal Security Service.
Russian people's resourcefulness, as well as the love for risk and "fast money", have paved the way for mining: underground mining farms have been springing up like mushrooms after the rain. Since the beginning of 2018, mining hotels have multiplied by six times, according to the research conducted by Youla, a platform for free advertisements.
Private investors have not been standing aside from the business either. In January, entrepreneur Aleksey Kolesnik paid about $3 million for two power plants in the Perm region to refurbish them into a data center and mining operation. Although it's uncertain if and when the plans to start mining cryptocurrency will go ahead.
Promising cases
Apparently, Russia has big plans for the technology.
The Moscow Stock Exchange is working on a project to create blockchain systems where tokens are used for electronic bondholder voting. In 2017, Russia officially completed its first government-level blockchain implementation, as state-run Sberbank teamed up with Russia's Federal Antimonopoly Service to perform document transfer and storage via the technology. A few months ago, Sberbank conducted the first blockchain-based commercial bond transaction in the country.
Why the technology gained so much popularity? Tech professionals point out that Russia is rich in programming, mathematics, and cryptography talent, in part a legacy of the Soviet era when science and physics education was prioritized.
Summing up the above
While crypto is a global mania, Russia comes to it with legions of enthusiastic technology experts. The country has become a home to numerous global projects. But where technology and entrepreneurship are rocketing in Russia, the legislation lags behind. And it's yet unclear whether it's able to swerve ahead or not.
About Crypterium
Crypterium is building a mobile app that will turn cryptocurrencies into money that you can spend with the same ease as cash.
Shop around the world to pay with your coins and tokens at any NFC terminal, or via scanning the QR codes. Make purchases in online stores, pay your bills, or just send money across borders in seconds reliably and for a fraction of a penny.